After almost 2 years on Sparkpeople, I finally decided to make a vision collage.
I actually ended up making 3 because I had cut out too much stuff out of magazines to just make one.

I want to reach my goal weight this year so I am taking extra steps that I should have taken last year.
But at the same time, I think I was not ready and taking it one step at a time is the best way for me to go.
I really want to lose weight,but I want to do it differently than all the previous times i've lost weight and gained it all back the next year.
THis time it's for keeps, so, so what if it takes me 3 years to lose it!
It's ok. I'm learning lots of stuff on this journey,but it's one thing to learn it and another to apply it.
And this time around, i'm applying, applying, applying.
Here's my vision collage that is in my kitchen at work (we have an office in a house and we still have bedrooms, kitchen and bathroom).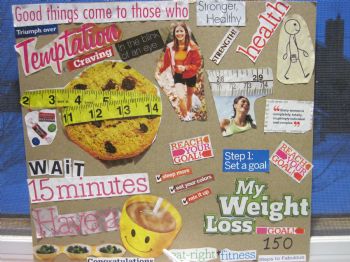 I struggle mostly with snacking ALL.THE.TIME! So that's what my collage is trying to discourage me from doing.
It's on my windowsill so I see it as soon as I get in the kitchen and when I do the dishes.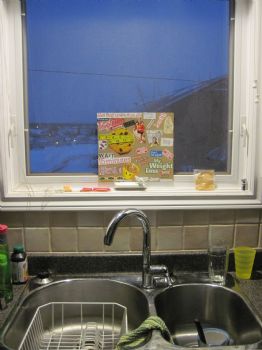 I also put some motivation pictures on my fridge.
The shirt on the left is the one I do zumba in now, it's a bit big but it fits ok.
The shirt on the left is the one I want to fit in by July. It fits,but I look like a sausage.
I'll cross off the months as I go along.
Plus, I have a hunger chart to assess what hunger level i'm at.
This is a learning process for me as I want to eat not from hunger most of the time.
I have it at my house also.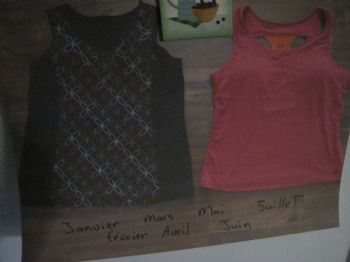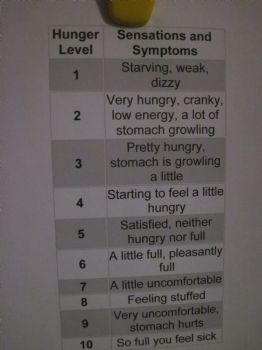 This is the one that I put under my tv at home-that is where I crave to eat the most and it's all non hunger!!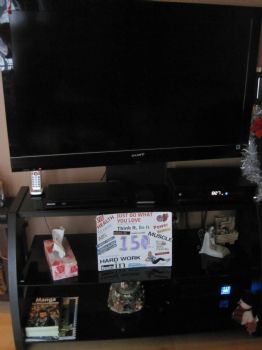 My goal weight is 150.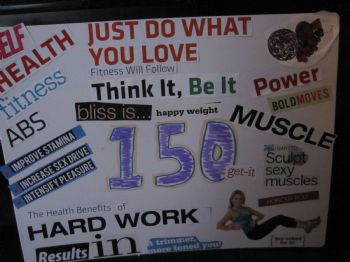 And this is the one in my bedroom that I see when I get up and when I go to bed.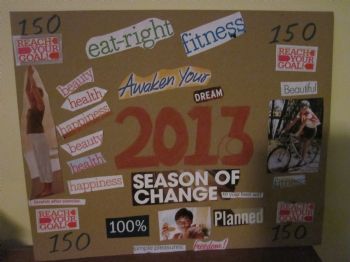 2013 is the year to make it happen!!!
YA!