This afternoon we went to the Post Office to get mail then to make a quick stop at the Dollar store before going home. We had all three of the smaller boys with us and it was to be perhaps an hour trip tops. It turned into a lot more. Not because anything extraordinary happened, but because of something I am starting to take for granted. You see, I got out of the truck, walked into the store and walked around doing some browsing shopping, back out, and got into the truck. I did all of that by myself. Not a big deal, right? WRONG!! When I first visited Spark and clicked on register, I was basically housebound and power wheelchair bound. If I had a good day once in awhile, i could get by with a walker. On a REALLY great day (perhaps 2-3 times a year) i could get by with a cane. I have only had to use Roxie (my chair) once since June of 2012. Mobility is one of the things i have gained through Spark, a healthy life style, and weight loss. It is most likely the very most important. Oh, there are still a few things I'm not physically able to do, but the longer I continue on this journey, the better i get. At 66 years young, i stop any think: Hey! i wasn't able to accomplish this in my 50's! Heck I couldn't even do this well in my 40's before i was injured!!
Spending of some time thinking of when some gaining is a whole lot better than another type, the entire week seemed to flood back. I received more compliments on my size and how good i look this past week, than I ever have before. One lady that I was talking life style programs with at the New Year's Eve party, said she would have never guessed i ever had an issue with weight, that I was one of those people who stayed one size my whole life. So, I stood and wrapped my sweater clear around me to the back. It was then I mentioned when I joined Spark, that same sweater had been too small. She wanted to know how that could be. My response? Because I opened my mouth and put all sorts of things in it - non stop and then couldn't move well at all. That 270 pound frame is now 120 and feeling better than ever. Her mouth came open and she simply stared at me. So there are a few more gains for me.
Starting the new team with the new challenge of trying one new thing each week all year has shown me another gain. It's called friendship. It can also be known as support.
A lot of the time it's fun. it's all of that. its a lot more than one gain alone, but many comprising the one. I know i love it and is something I don't ever want to lose - no matter what.
Some of my gains I have counted by appearance, too. Like the first time my husband asked me if I knew I had cheek bones or the first time i could see my collarbone defined or when I had hollows again in my arm pits. December of 2011, the nurse was asking if i
needed the extra large gowns, because she had brought regular sized ones and then December 2012 when the sales clerk told me a large and medium were both too big and i needed a small or even an extra small and my last two pairs of jeans were size 4.
These are all part of my gain being a Spark person.
Sharing so much with all of my teams and Spark Buds has helped me gain back my self confidence and to be a lot more positive in life. Yes, my age and my two cancer journeys helped with that, too. I wouldn't be honest if i said otherwise. The thing is, without the gain in confidence from this site and the coaches and members, there is no way i could have kept that positive outlook enough to be able to share it. I am writing about it and talking about it and most importantly, living it. What a gain this is!! I'm letting myself open up to outside friendships and socializing - a gain from this wonderful lifetime healthy change.
What are some of your gains since joining our community? I'm sure you can concur that in these things, a gain is good. Do you know where you'll be going today? Will it be someplace new? Can i guess that it will be a continuation of this great Spark journey we all share? I believe that's where my path leads.
I love you all and wish the best for you and yours.
Peace Love Hope
Ev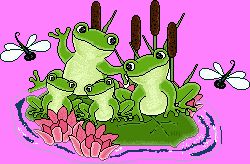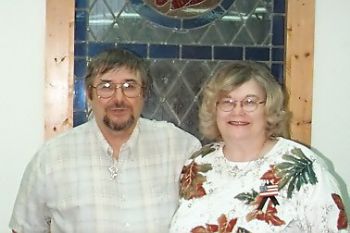 Bob and me in 2005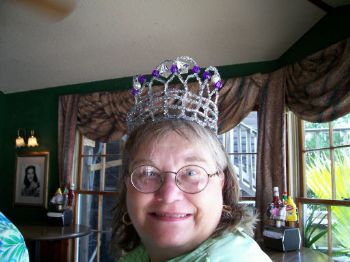 Me in 2009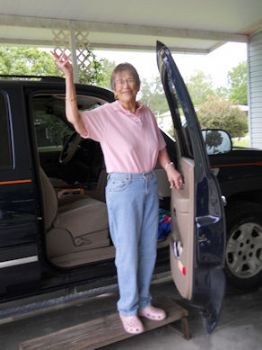 Me in 2012