Thursday, January 03, 2013
We did the Midnight Walk in Fredericksburg TX to walk in the new year. We did a 10K around the Christmas Decorated hill country town. I took these pictures just as it started to get dark, but we walked by these lights later.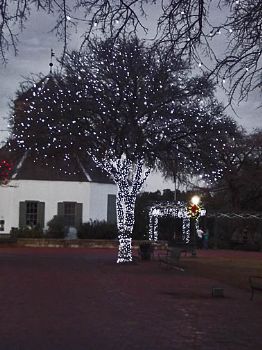 This was the wine and cheese social before the walk started at Midnight.