Wednesday, January 02, 2013
Took my 12 year-old GrandDaughter to have a manicure this afternoon and it was such fun. Not sure about the color she chose, but, it is what she wanted.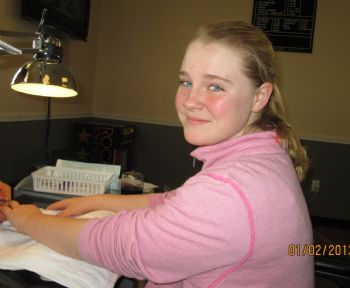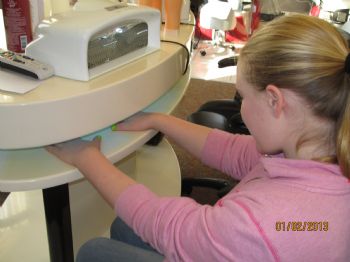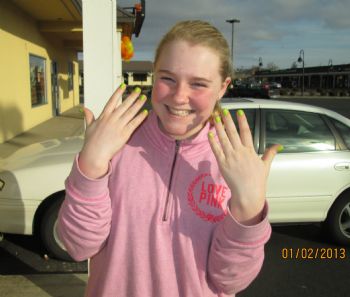 Then we picked up one of her girl friends and I dropped them off at the ice skating rink.