Wednesday, January 02, 2013
So most of you know I was pregnant with my first baby boy! My due date was January 13th 2013 well thing didn't go as planned.. I went to the hospital on october 17th.. a week and 2 days later i gave birth to my beautiful baby boy on oct. 26th. at only 28 week my little man was 2 lbs and 10oz and 15 inches long.. but with fight in his heart and love as his support and gods healing hand two months later we go to bring him home from the hospital on christmas day!! it was a long tough road.. but my little man is strong healthy and thriving... going through what i did.. i know for a fact anything is possible. as hard as it is to get healthy and lose weight it was 100x harder seeing my little man fight for his life and i could do anythign about it. funny thing is i'm thinner now that i have been since 2005... lost 16 lbs while pregnant.. 10 right after birth and 12 since then... from my heaviest i'm down 58 lbs and i'm ready to fight for my life so that my little man has a healthy active mama by his side!
at birth 2lbs 10 oz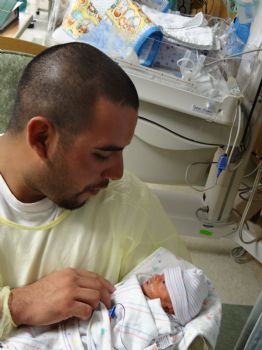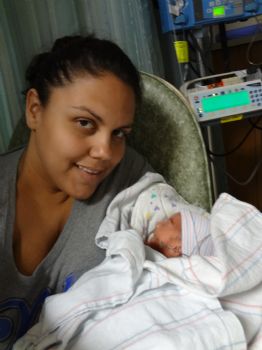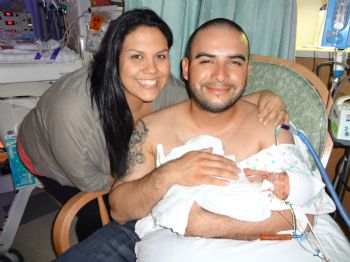 my little strong man!!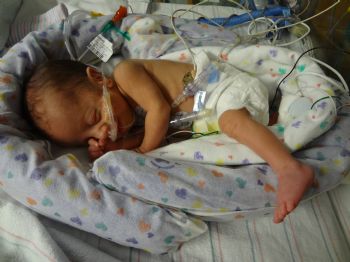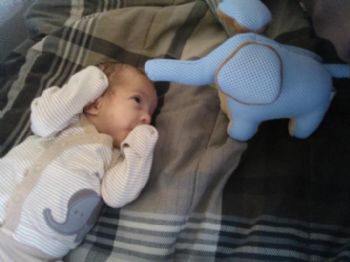 now he's home healthy and stong at 5 +lbs and growing