Jan 2 the 8th Day of Christmas
Wednesday, January 02, 2013
Jan2...On the 8th Day of Christmas my true love gave to me 8 maids a-milking which represented the 8 Beatitudes of Matthew 5.
The song to the same tune: On the 8th Day of Christmas Jesus gave to me : a Crown and a Robe, a Body Glorified, Power from on High, Joy for my sorrow, Love for all men, Peace in my heart, Everlasting life and Salvation full and free.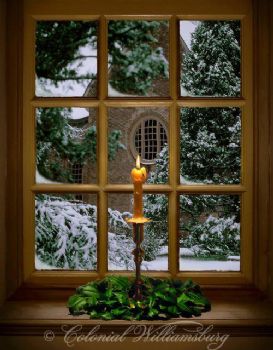 My 12 Days of Christmas Memories for today are pictures taken through windows "from the inside looking out" The first one is in Colonial Williamsburg, a place of precious memories for me and I love the single candle in the window while the view makes me think of "the Secret Garden",
The next is looking out onto the town area and the ever present and important church in the background;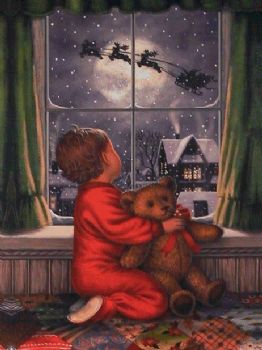 the third one is a child looking out and seeing Santa...true, only in the story books and dreams of children but such a very real part of most of our Childhood and our elder Christmas memories.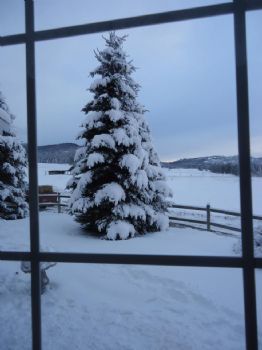 What are you seeing out your windows today?