Wednesday, January 02, 2013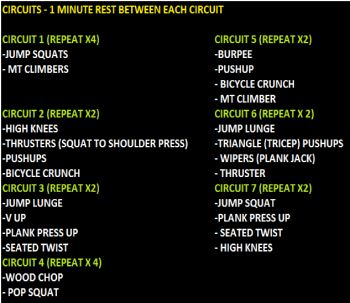 For all you S90D'ers I typed this up. A few friends have done this too as a workout, they loved it! One did it twice, I about died when I read that, she's got some hardcore insane cardiovascular output, I hope to be like her one day!
I need to get my cardio training back up there! Time to make my little ticker go boom boom! Bringing Cardio back to my training 6 days a week, with 1 days of low intensity cardio. for 7 days .... my low intensity cardio is my yoga day and walking day .....