Wednesday, January 02, 2013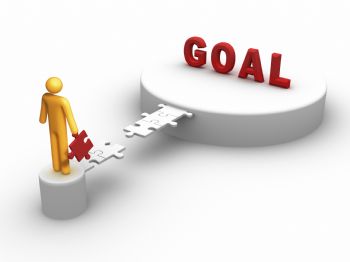 I love goals, and love making (and achieving!) goals each year. New Years makes me a bit giddy because it means I get to start over with new goals and ideas, and this year is no different in that regard. What IS different this year is the way I'm approaching my health and fitness goals for 2013. I want to focus less on the number on my scale and more on becoming more fit and toned. This past year was difficult for me, when my main focus was on trying to reach a certain weight and I kept running into major hurdles. I don't want to repeat that frustration, especially as I get closer to my eventual goal and weight loss becomes increasingly hard. I do hope to complete my weight loss journey this year, but I also want to be okay if it takes longer than that. And so, most of my goals this year focus on those things I have some control over. Here goes:
1. Lose at least 10% of my body weight (-16 lbs). This will bring me to 143 lbs, which is the top end of my eventual maintenance range. Bonus: to get to the bottom end of the range, at 137 lbs (-22 lbs).
2. Run a 10K. This doesn't have to be an official race or anything - I just want to increase my longest running distance, which is currently 3.5 miles.
3. Run 12+ 5Ks. These can be official OR unofficial runs, and runs of a greater distance still count towards this goal, though only once per run (i.e. a 10K does not equal two 5Ks). Bonus: run a sub-30:00 5K.
4. Continue to strengthen my upper body and back muscles to complete my goal of doing 5+ pull-ups. At present, I can *almost* but not quite do a full pull-up without assistance.
5. Decrease body fat (31.1% on Dec 31st) and increase muscle mass (30% on Dec 31st), until I have more muscle than fat. Also, get my BF into the normal range (under 30%) and my MM into the high category (over 30.3%).
So that's what I've got for health and fitness. I think those are doable! Time to get to work!