Sadness Long Awaited
Wednesday, January 02, 2013
Sadness long awaited still comes hard.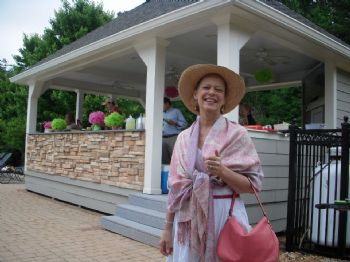 Hospice is a wonderful solution. Such loving care these talented individuals give. But we all know what it means. Our friend has reached her last days. News came late last night that my dear "Virginia Sister" can no longer manage the pain of her brain cancer. She is in hospice at home surrounded by her family. I am so grateful, so sad, so worn out from dreams and tears all night long.
All in all, I am so blessed to have had her in my life. I have remembered our laughter, our tears, our secrets, our joys. We met on the phone as I planned to move to Georgia. We discovered that we are both transplants from Virginia to Georgia. Born days apart and forever bound to celebrate birthdays together in a land far from home. Sisters not by birth, but by destiny.
I will not let cancer steal her from me, but joyfully place her in the loving arms of her Lord and Savior when He does come for her ... Oh not today, please! We're a bit selfish and want another day with her! Let her be in peace and free of pain while we tenderly say our good-byes to the woman who has cared for us so dearly.
You will be missed forever, my dear friend.