HI Spark friends! Happy New Year!



I enjoyed a night in with the family and made some yummy appetizers and watched movies! I actually fell asleep at 11:45! Whoops! Oh well!
I wanted to share with you my goals for 2013. I have a feeling this year is going to be great.
Nathan and I are working hard on our relationship. We are committing to a 6 week class at church together, we are starting counseling (individually and together), committing to weekly time together and are in general communicating more. A marriage is a full time job and we are both learning along the way

Isabella and Lexi are doing amazing! Isabella will be 6 and Lexi just turned 3! They are so smart, beautiful and funny! I am striving to be the best mama to them and trying to be a good example too. I am learning new things about being a mom everyday. It is so rewarding yet so tough sometimes! Here are my girls from Christmas! Love them!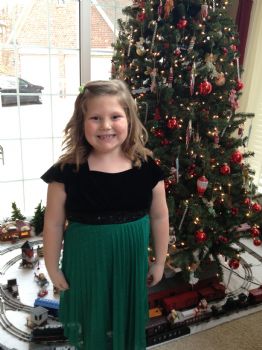 School is going great! I finished my semester with great grades!



I have 4 classes starting January 22! I have to get caught up on my math and hopefully in 3-4 more semesters I will be finished with my degree in Business Administration!
So life is crazy, busy and I am loving it!



I am more focused on getting healthy and fit now than I have been in a while! I think it is because I am all moved in and settled in our new house, have a routine with the girls and emotionally am settled! Here are my goals for January:
*1,000 fitness minutes

*8 cups or more of water

*Plank Challenge

*Walk/run 31 miles

*try one new recipe each week

*30 day breakfast challenge

Here are my goals for the year:
*Walk/run 365 miles

*Complete a monthly challenge every month:plank, crunches, push ups, squats etc.

*read a new book each month

*get to my goal weight 140-150lbs

*go rock climbing

*run 3 5ks

*wear a cute pair of workout pants without a muffin top

*12,000 fitness min for the year

2013...Making It Happen!
Can't wait to reach my goals!
Happy New Year friends