The bad news is time flies.
The good news is you're the pilot. – Michael Altshuler









Happy New Year

January 1 has such a crisp, clean sound, look, and feel to it. It's no wonder that there's a lot of pause for thoughts, planning, and goal setting. And here I am making my own list so I can make my way into 2013 feeling centered, motivated, and eager.
I know I can't change everything ... or at least, for sure, not with success. So here's what I am working on January to March this year.
1 -- Attitude .... BEING GRATEFUL and WANTING WHAT I HAVE
I love this Jar of Good News. I "stole" this from FB. I am such a visual person that I know seeing this Jar fill up this year is going to keep smiles on my face. And DH is all ready to get into the act. Looks like we have a date for next New Year's Eve to open this up and relive a lot of good memories.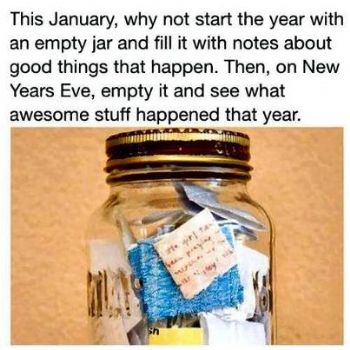 2 -- Calories .... KEEPING THE RIGHT PERCENTAGES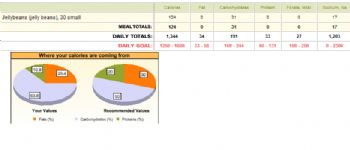 I am at my best when I can consistently eat 50% Carbs/25% Proteins/25% Fats. I feel better when I eat like this and it helps me lose and keep weight off. When I stray from this because it takes planning and it's not always convenient. Too often, I put other things in front of this planning as a priority.
I will get back to being selfish about making this a MUST DO.
3 -- Training .... EXERCISE ROUTINE
It's been too long since I've drastically changed up my exercise routine. But I am excited to be signing up for new classes at a new place starting this month. A New Total Body Bootcamp for Mondays and a Spinning Class for Tuesdays. Still deciding on what might be new for the rest of the week, but I'll have the new schedule set in the next two weeks.










So there it is - A.C.T.
A - Attitude
C - Calories
T - Training