Tuesday, January 01, 2013
Fourteen years ago, my husband and I spent New Years Eve with our best friends. As we walked in the door after we got back home, my water broke. Seven hours later, we welcomed our New Year's Baby into the world and our family was complete.
As we enter 2013, we now have a 14 year old and a 17 year old. Our daughter will graduate from high school this year and move onto college. Our son will be driving (as soon as he takes his permit test).
It's absolutely crazy how time flies.
Then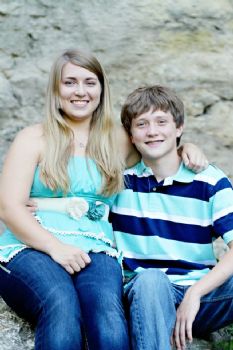 Now