Tuesday, January 01, 2013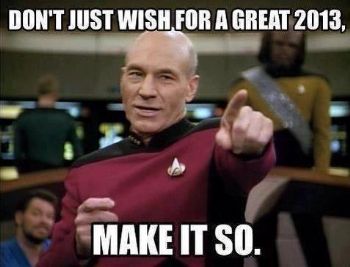 After a week off of training, I felt it was okay since I ran a 10km race last Sunday, I took park in a wonderful Team race that was posted by the motivating BLESSED2BEME.
The Challenge was a New Years Day 5km. I was so impressed by the response that the Team had to this idea it made me so proud of all of them. It was motivating and encouraging right up to today race day and continues on with the well wishes and congrats that are following. I still cannot believe that I am so blessed and honored to call this group of people friends. I love all you sparkles and I could never have done any of this without you. You are my rock and never ending source of amazement and friendship.
Onto the 5km...
I live in Ontario, Canada. I was cold out there today. -12c (10f). The roads are covered in ice patches but the sun was shining and the snow was gently falling at times. It was a challenge to get out there an navigate a safe path but I prevailed. Not my fastest time but I was leery about breaking a limb...lol. There is no victory in that. While I was running, my ipod decided to jump out of my pocket and rip my earbuds out of my ears too, it made a loud bang noise that scared the heck out of me and I did curse out loud, thought I got hit by snowball....LMAO...
New Year 5km : 34:20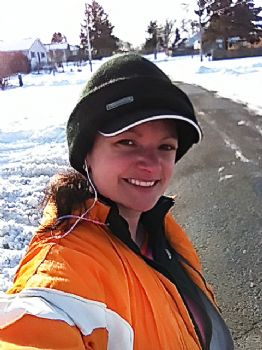 Team Sole Sparkers:
teams.sparkpeople.com/so
lesparkers
Sign up for our Valentine's Day Race here:
www.sparkpeople.com/mysp
ark/team_messageboard_thre
ad.asp?board=24720x58347x51418474