I am so ready for the new year!!! I didn't think 2012 was a BAD year, but I definitely wasted alot of time when I could've been losing weight. I was actually GAINING weight!! I had lost almost 70 pounds in 2011. In 2012 I put back on almost 20 of that 70

.
I was super stressed in 2012 about money issues. My boyfriend finally got work in September, but the money he made had to catch us up on bills and then went for my kids Christmas. I am so thankful for that, but I was stressed out like crazy. Now, hopefully we can finally feel the real effets of another income.
I got a fitbit a year ago and that has helped me not gain ALL of the weight back, and then this Christmas my boyfriend bought me a Withings wifi scale that syncs to a bunch of sites that I use like Spark, fitbit, MFP. Every little bit helps motivate me. I also started seeing a doctor in late December which is HUGE for me!!! I have always had a fear of going to the doctor as weird as that sounds! He did my bloodwork and I go back in two weeks to get results and go from there. He had written me scripts for Topamax and Phentermine. I was so excited because I looked them up and people are losing big amounts of weight with that combination. My only fear was them making my heart race, because back in 2002 I took a diet pill that contained Ephedra and it made me feel like I was having a heart attack!!! I am not joking, it was the worst thing EVER! Then I found out I was actually pregnant and lost the baby after a few months. Hard to say if the pills had anything to do with it or not. However, my doctor informed me that these shouldn't give me a problem this time, that they didnt contain Ephedra, but if I had any sort of side effects like that to stop taking it immediately.
Well, I ended up only being able to fill the phentermine. An insurance issue stopped me from filling the other one. I took the first phentermine pill this past Saturday. Let me just say.. after a few hours I felt AMAZING!!!!!!! I had a ridiculous amount of energy and cleaned my whole house top to bottom.. I felt better than I have in years! That night i couldn't sleep very well and started to feel a lil jittery, but not real bad. Sunday I took another pill and honestly, I didn't feel hungry.. and that felt good!! But, I felt even more jittery than the night before. Yesterday i took another pill and by lastnight I decided NO MORE! I felt way too jittery.. almost like my heart beat was faster.. like when you are going full force on the treadmill.. except I wasn't working out. Too creepy for me.. reminded me too much of what I went through 10 years ago with my Ephedra incident.
I am very disappointed, I had high hopes for Phentermine, but I know I can eventually get this weight off through diet and exercise. I guess I was looking for yet another quick fix. As of today, i want to lose 49 more pounds. I will, a little at a time. I am still thankful for how far I have come, even if it has taken me forever!!! LOL
(he just got an iphone 5 and to be a dork he bought this old style phone thingy that connects to the iphone... LOL!!!!)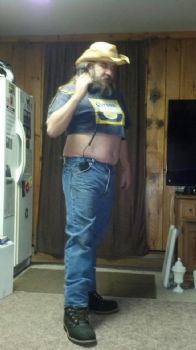 (funniest thing, ever!!!!!!!!!!!!!!!!! He LOVES to get a reaction out of people, and just make me laugh!! We have been having a blast with this stupid phone thingy, and he even had me call him while he was at work so he could answer it with this old receiver thingy.. had the guys he works with laughing like crazy. I do love that boy for making life fun.. and yes, he did that to his shirt to look even more ridiculous for the photo.. LOL)
My boyfriend helps me keep going. He makes me laugh all of the time, and really enjoy life. I know he would still love me even if I never dropped another pound. I really want this for me though. Being at this weight for so long now I am starting to feel as bad as i did when i was 245 pounds. I want this weight off for ME. I need to do it in a healthy way not only for me, but for my kids.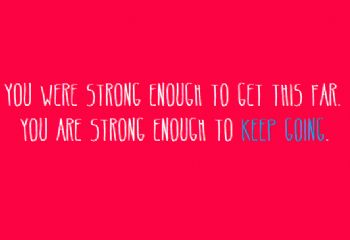 Happy New Year everyone!!!! Let's all meet some of our goals this year... I am not setting anything in stone, I do want to drop 49 pounds, but if I only get halfway there, it's still better than where I am right now. I just want to keep going, even if only a little here and there. I am going to take this year to focus on exercising daily and making better food choices. Nothing will ever be perfect and i realize that. I know I will make mistakes and eat more than my fair share of chocolate and have a slight gain sometimes, and I am ok with that..

I just can't do it all of the time!