I'm pretty typical of many Sparkers, I'm sure, when I say that I hate, hate, hate, taking pictures of myself! I'm insanely, harshly critical of any and every picture of myself. I see gray hair where everyone else sees dark auburn. I see my missing tooth, which makes me so self conscious that I barely smile anymore, let alone if there's a camera in the vicinity. I see the folds in my body that my clothes can't/don't cover. Do I need to go on? I can't focus on a happy moment because I obsess over how bad I look in the picture. (It's in my head, I know. )
But, I'm trying to work on that. I am. It's easier for me now that I've lost 30 lbs this year, but I'm still not at goal, and believe me when I tell you, I still scour each and every picture for flaws. I'm determined to keep working on myself, though. I'll be having my tooth replaced in the next couple of months, and my weight loss plans are still in effect. I have a half marathon scheduled in May, and I'm looking at another one in Sept, so my body image should be improved greatly by finishing those challenges.
For most of the year, I had a picture on my phone of a little black dress, along with an app that put a widget counting down to "Little Black Dress - 12/31/12" where I saw it everyday. I took it off not long ago, replaced by a picture of a woman running in winter, when I realized that reaching goal weight by New Year's Eve wasn't going to happen. For a few weeks, I felt a little disappointed that I'd failed - but I have gotten my head back into a good space, and I realize that losing 30 lbs this year is NOT a failure! Especially when you take into consideration that I'm a petite little thing... 5 foot even barefooted, small boned. My wedding ring is a size 4 1/2, for pity's sake! 30 lbs on me is a lot, and I'm proud of the work I've done this year. So I ditched the jeans and sweatshirt I was wearing earlier, put on makeup and slipped on a little black dress for New Year's Eve. Don't believe me? I can prove it....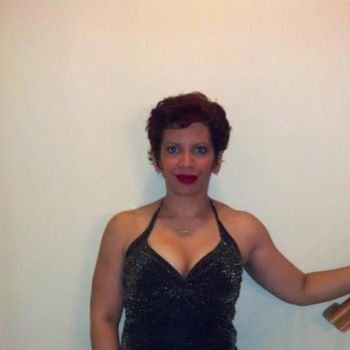 I'm not entirely thrilled with this, I see many flaws... but the fact that I put it out on the internet can only mean positive changes, yes? I'm going to try to get more pictures out throughout the year, so that you can all know just who Dani is.
Looking at the pic, it didn't post the full shot... let me try to fix that, it's a full body shot.