I just wanted to share some pictures of my family & I from "2012" I Love my family.. they are a wonderful family.
This is my daughter Janelle
This is Janelle's 2 daughters Pacita(the black/white one) & Lola(the tiger) they are 5 & 7 Janelle is 26 yrs old and going for a professional career & travels so no hubby or non fur kids in her life actually these 2 kitties are referred to as my granddaughters.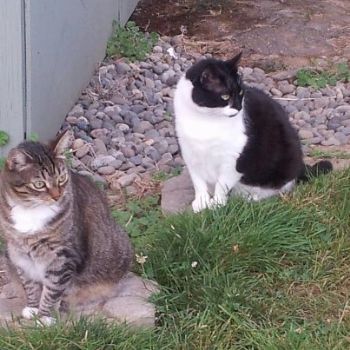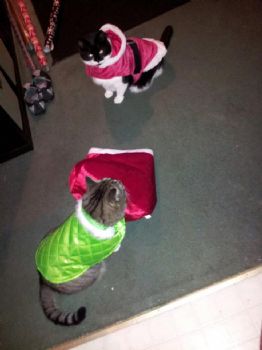 This is Janelle and her daddy(my ex husband)she loves him so much she is a daddies girl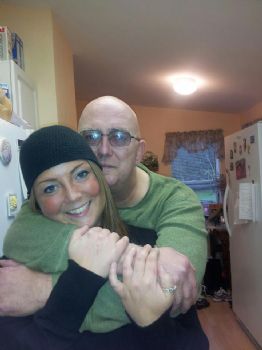 And this is Janelle with my 2 brothers (they love her lots too)my brother on the left in the purple shirt he and his wife will be celebrating their 30th anniversary in June.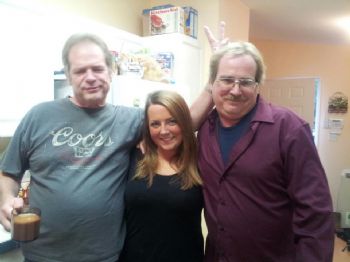 This is my Beautiful momma & step dad
This is my Dad & Beautiful step mom w/my niece & her baby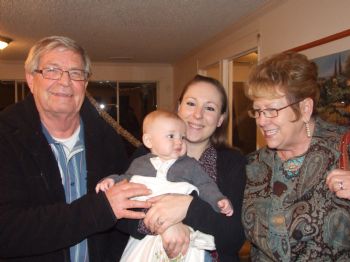 This is my Daughter Brandy age 31 on 12-12-12 getting married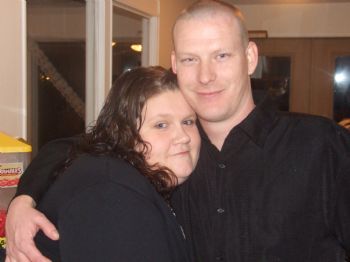 And this is Brandy and her new hubby with all their kids(my grandkids) together(its a tribe..lol)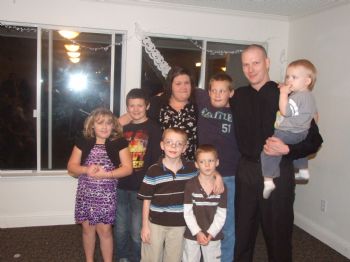 And this is my only Beautiful sister Bonnie (she is taking a picture of me taking a picture of her she is the BEST sister ever!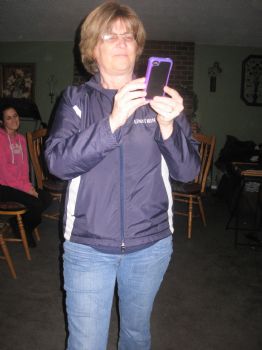 This is a picture of mom & I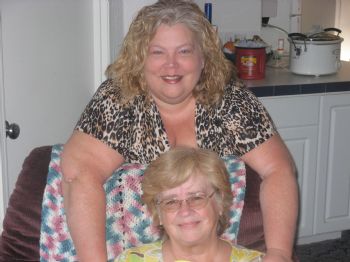 Random pics in Oct on my 50th bday (These were taken on a trip to the beach in a hotel).I had dyed my hair brown for a change..(I like myself much better with my blonde color)but it was change lol..and as you can tell I am my husbands "Princess" On our second date back in (2008) he brought me a costume jewlery Princess Tiara and it has never stopped,the things he has bought in the last 5 years has made quite a Princess collection in our home..on the back of our sport truck there is a "Princess on board" sticker and another in the lower corner that says "I'm not spoiled I'm just well taken care of" both have the princess tiaras..Our bedroom door has a sign thar says "The Princess Sleeps Here"...etc...I have quite the collection I seriously have to stop him at times when he sees Princess items...And he wonders how he created a spoiled lil monster...hehehehe...He has & always opens the car door no matter where we go every single time we get in/out of the car,he told my mom one day that it gets him a free kiss everytime,my mom laughed and told him "nothing is free"..Lol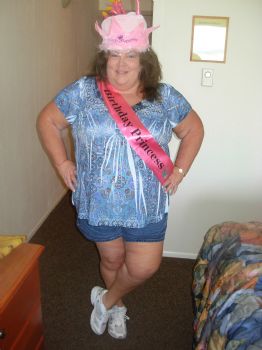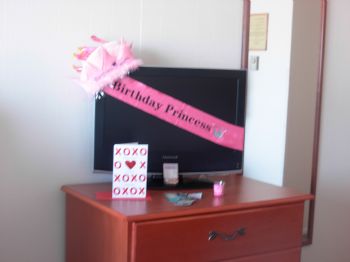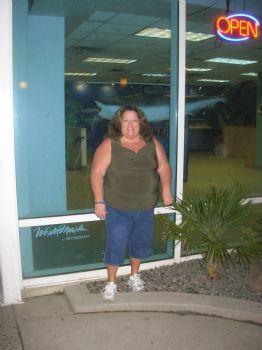 Me riding the carousal on my 50th Bday that was a first since I was a little kid.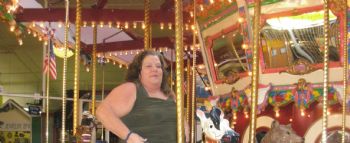 And me swinging and playing on the beach at night w/hubby on my bday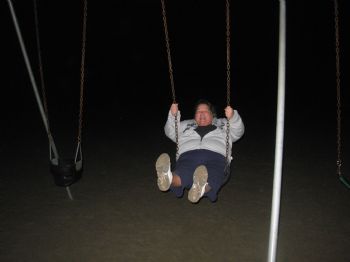 And last is DH with our youngest grandson "Teegan" aka "Mr "T"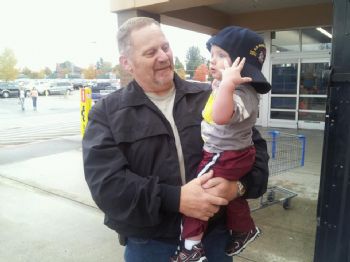 I love my Family!