I could do it. I did it once yesterday, braving the frosty air and silver white skies to hike the trail that snakes through my woods. But today brought more beauty that took my breath away. The sky, after the storm moved through, brought some of the bluest skies I have seen in awhile and one of the prettiest sunsets that winter time could offer. I set off on my trail only to end up a few roads over in Bethel Ridge. The air, brisk, chilled the tip of my nose. I hoped I wasn't pushing my luck by leaving the warmth of the fireplace once again, but somehow, I lost track of my thoughts...and time.
Out my back door...
Passing a dilapidated shack on my right...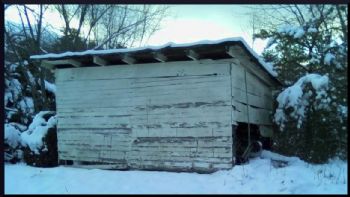 The old Landrum Cemetery...there haven't been Landrums around here for years and I wondered who takes care of the property.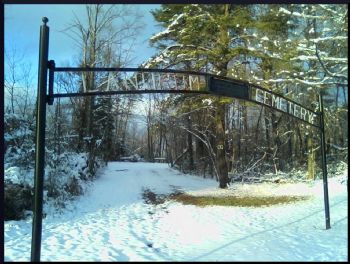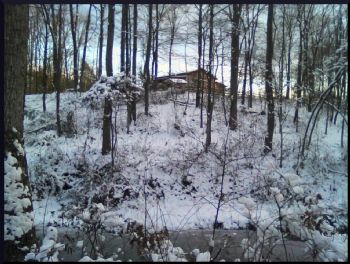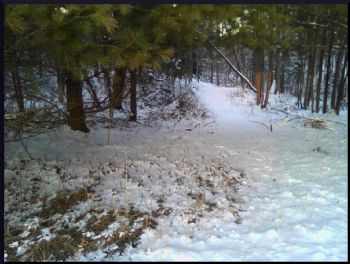 I notice the sun starting to set...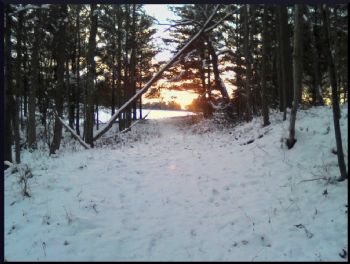 Time to head back home. I secretly hoped all the holiday goodies wouldn't put me passed the bridge weight limit...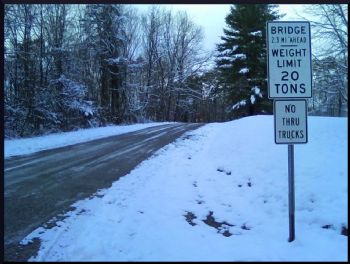 What a beautiful sky...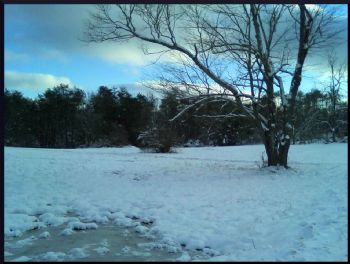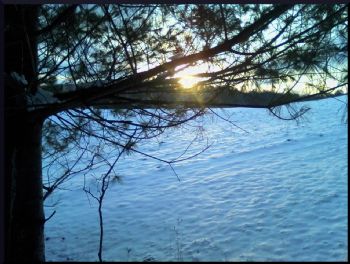 Nearing home...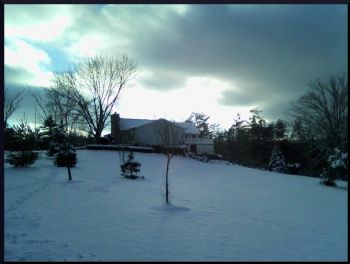 I decide to take a detour through my woods. During warmer days I sit on this make-shift bench to think and to reflect. Not today. My tush would freeze.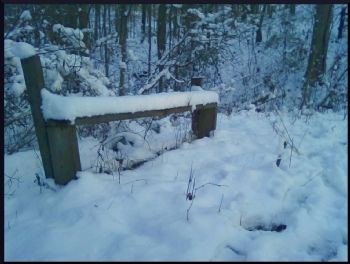 My pond. Partially frozen. And yet...my heart is warm.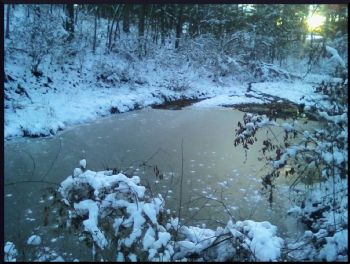 I am actually fulfilled. I don't know how many times I longed to move from this place. To be a part of "the city." To escape winters such as these. Now, I don't know why I would EVER feel that way. God has put me where He needs me to be. Where He knows my heart is complete. I've never thought of myself as a country girl. I've often thought I was "misplaced." But is there anywhere else I want to be? Today?
No.
This place suits me just fine, thank you.
God bless you and keep you where ever YOU may be tonight.
You are loved.