When I got up this morning I looked out my bedroom window and buried my face in my hands. I had promised myself that today I was going to stop being such a wuss and brave the cold for a brisk hike on my trail. (The treadmill was not cutting it. I dearly missed the solitude and peace that I always felt outdoors, that "no-feeling-like-it" feeling as I merged with nature.) I pulled my robe tighter around my waist and headed for the kitchen to make a warm cup of tea. The house was quiet, except for the hum of the refrigerator and the gentle breaths of Brian and Bre as they still floated on the wings of their dreams. Looking out the window, however, I felt the gentle tugging of my spirit.
Yes. I had to go. Bundling up in three layers of clothes, I found myself going deep into the woods, my boots walking alongside the prints left behind by a deer who was foraging for food and warmth. I was hoping to find him, not taking my eyes from the trail, but then I looked up. Such beauty. Raw and untouched.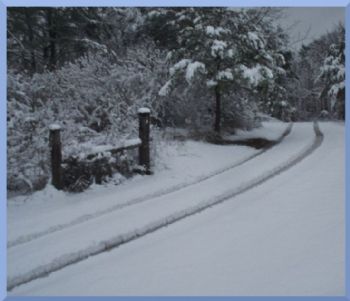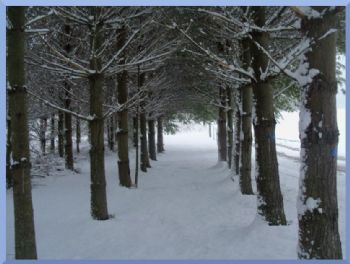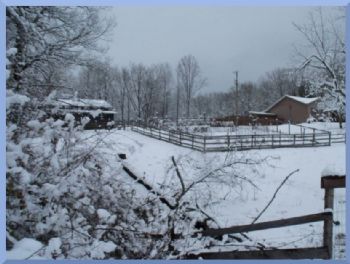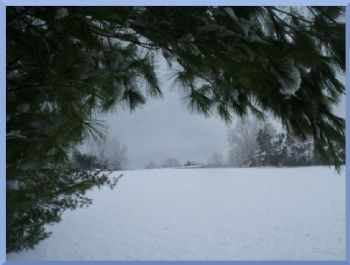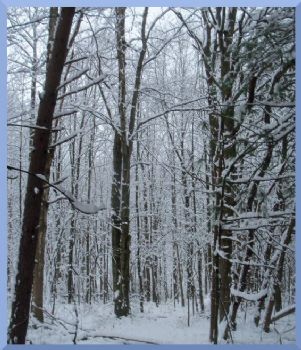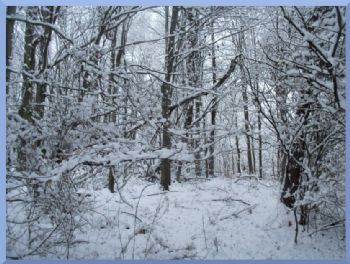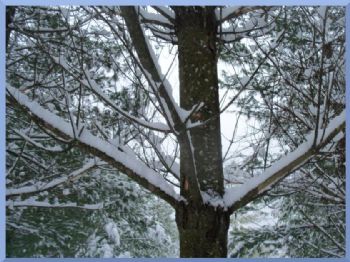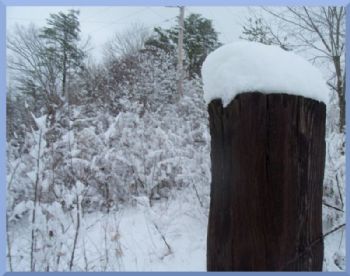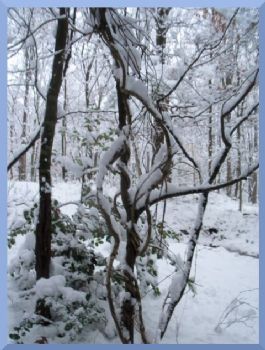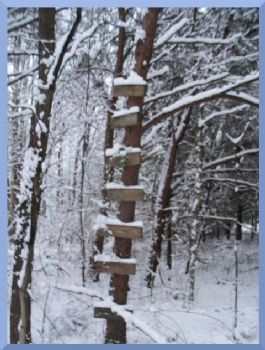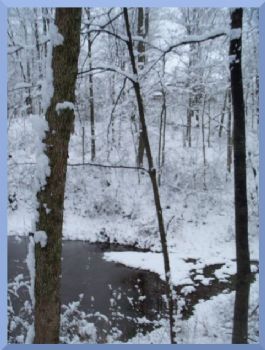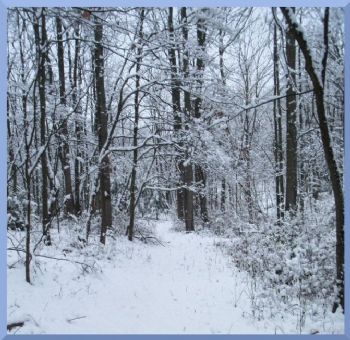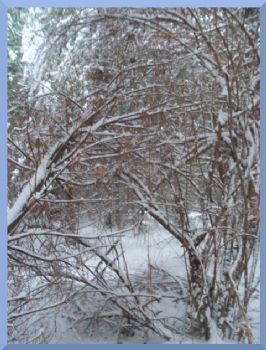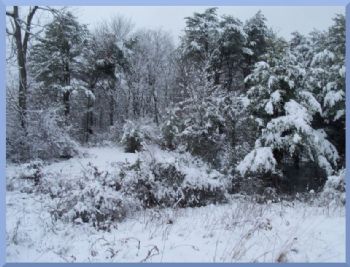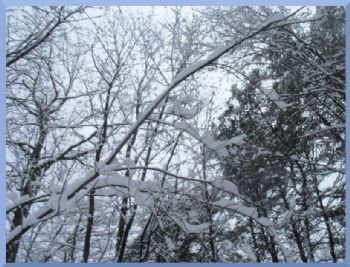 No, I am not a "cold-weather" girl, preferring to dig my toes into the white sands of a beach, feeling the sun warming my face and legs. But today...
Today I decided not to define myself as that girl.
Today I saw a different stroke of God's paintbrush. It was gorgeous. It was peaceful. It was what my soul dearly needed...
We so often define ourselves as something we are or are not. By doing so, what are we missing? By not being willing to branch out and explore new things? What are we not learning about ourselves by limiting our experiences? No. I do not like the cold. I don't like spinach either but I eat it because it is good for me. And this was good for me.
As 2012 draws to a close, rethink your "ideas" about yourself. Burst into 2013 headstrong, willing to open yourself up to new thoughts, ideas and experiences. You will grow from it. I promise.
God bless you all abundantly. You are loved and I will see you next year. :)