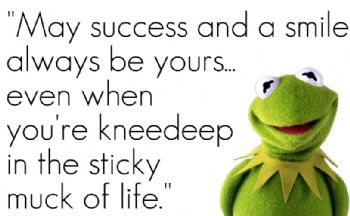 So why is my blog important to me?
I may not always blog about conventional things that you as readers and visitors want to read about ( i apologise for this bit, but not for writing it if this makes sense.) How ever if i do blog about it , it is normally because it touched a place in my heart, or, it was important to me in some way, or i am untangling it from the mass of memories over things that bind me to the person i was.
I may go back sometimes and revisit bad things, and work out if there was a way i could have done them differently... not because i need something to write about and ran out of ideas... but because something has triggered off the binding to the fat person again and i need to cut those tethers to her before i get bogged down and wrapped up in her again.
See i used to use food emotionally, i still do at times... It was doled out as rewards from a young age, It was used in celebrations , it was used when you fell over and hurt yourself , and even when you finished the dinner first and became a good girl for doing so.
Gradually i am learning the things that i can change, and its a slow and painful process. Something's are easy , others are not....Battling against a partner at times who thinks that i become fanatical about my weight if i track every thing that i eat... ( thank goodness for an ipod ap that allows me to do so without having to go on my main pc. ) He is right in a way that he knows how much food has and does control me at times. (and yes it should be like putting fuel in a machine and maintaining it so it runs to its optimum... but often it is a battle that i struggle to win) He knows that i can use food at times as a weapon to harm myself, as a bargaining tool .
So , whys the blog important for me in retrospect of the above............because it highlights even the days that things may not have gone the way i wanted them to, even when i was knew deep in the doo doo i made it out and it is , to me a slow,but still , a success story. It is a reference that i can look back on and say that was good, or it worked out ok, or i done it without the aid of food. It is also a place that i have found support , and been shown i am not alone. Loneliness even when you live with people you love exists.. if the others around you (try as they might) do not understand.

have a good weekend all