My blog goal is to stay...
Friday, December 28, 2012
POSITIVE...
...Characterized by or displaying certainty, acceptance, or affirmation: a positive answer; positive criticism.
...Measured or moving forward or in a direction of increase or progress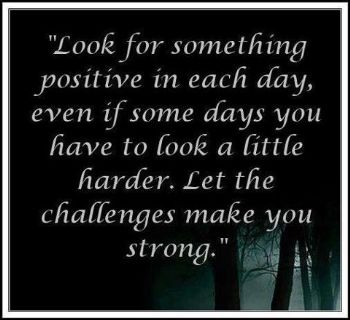 My main goal for writing this daily blog is to help me stay POSITIVE and positive is the one word I have yet to use! Why have I forgotten this word? I'm not sure. It IS a word that is so very hard to keep in my daily life. So many things happen along the way to steer me in the negative direction, which causes that "P" word to fall astray. Today I concentrate on keeping the "P" word in my minute by minute actions and feelings. Boy, this is going to be a tough one, I assure you that! But I can do it! Yes, I CAN STAY POSITIVE TODAY!!