I finally got some photos downloaded of our trip to NYC!
This is a photo of my daughter in Times Square: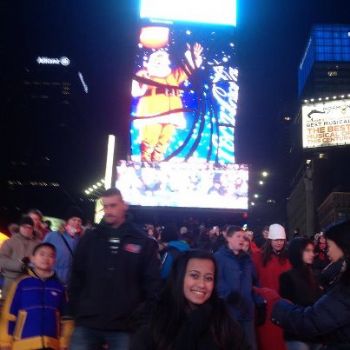 This is another photo of Times Square: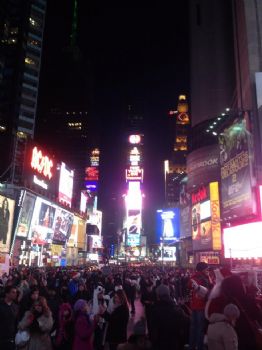 This photo is my daughter and husband at an upscale chinese restaurant: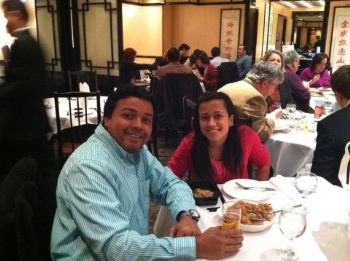 We never got a photo of being in th Subway and it was my the first subway trip for all of us also.
The subway system we found really confusing.
We took a ride on a horse drawn carriage that was around a small portion of Central Park, which was really neat. Here is the photo of my daughter and I.
The next photo is one of my husband and daughter outside and it was on a walk:
There is one more photo of them together at night on a walk: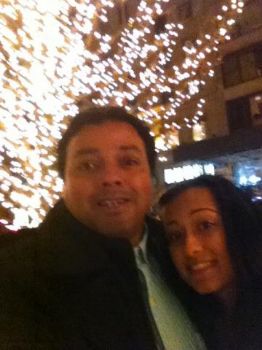 I don't like being in pictures so I was able to avoid most of them!
We saw a Rolls Royce Phantom parked on the street, that was a treat in itself!!
I saw so many older women trying to look 21 again, and wow, the bad Botox jobs! I don't want to be critical of people but I really felt bad for these people because it seemed like they weren't happy with who they are.
There was people around like crazy! Tons and tons of people!!
We came back Christmas Day and we were all so ready to come home.
We had such a wonderful time!!
I can't have a blog without some funny pictures so here goes: