The year is winding down. I'm up to 296 blogs out of 365 days. Not bad! I'm going to continue blogging in the new year. It really does help me to brain dump on a mostly daily basis with occasional breaks here and there. Sometimes all you need to do is get something off your chest, vent a little, put something in words to understand it, figure things out, or just move on. I had tried journaling off and on for years but could never stick with it. Not sure why this is easier for me, but it seems to be. So for Resolution #7.. Continue Blogging!
I also have another resolution. I got up over 10,000 fitness minutes this year. After I got my fitbit, it's actually been easier because it puts into account all of the walking you do all day (it averages it out somehow), which I spend more time on my feet than not. So next year I want to make a goal of 15,000 fitness minutes. So for Resolution #8.. 15,000 Fitness Minutes in 2013!!
I also want to make a goal/resolution of averaging 15,000 steps a day. So.. Resolution #9 AVERAGE 15,000 STEPS A DAY!! I would need to actually exercise to do this so that is why I'm making this a goal. lol!
I'm sure I will think of some more tomorrow. Until then.. HAVE A GREAT DAY!!!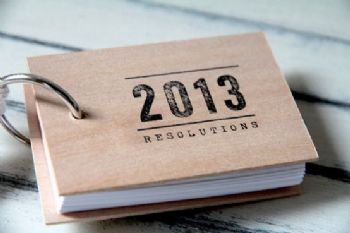 Resolution #1: NEVER GIVE UP!!!!
Resolution #2: BE PROUD!!!
Resolution #3: COUNT DOWN! (I found a desktop widget to help me with this! 181 days! :) )
Resolution #4: Do SOME sort of exercise everyday. Wether a few crunches, 10 minutes or an hour of cardio or an hour of yoga. DO something to benefit your health (mind, body, and spirit) Start TODAY!!! And EVERYDAY!!!
Resolution #5: TAKE YOUR VITAMINS!!!
Resolution #6: STOP CHEATING!! Gain Self Control and Willpower
Resolution #7: Continue BLOGging! (#7 & #3 go together like 2 birds of a feather) :)
Resolution #8: 15,000 FITNESS MINUTES IN 2013!!
Resolution #9: AVERAGE 15,000 STEPS A DAY!!