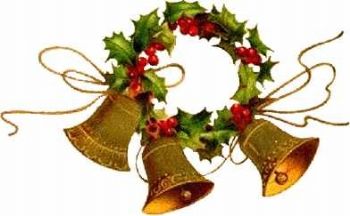 I haven't blogged here since I move back in August. The year seems to have simply flown by. I log into Spark People every day and try and keep in touch by reading your comments and blogs although I never quite seem to have the time (or take the time) to comment on them. For that, I apologize.
However, today is Christmas Day, the day that our Saviour Jesus Christ was born. I would like to wish all of you, my wonderful friends on Spark People, a very Merry Christmas and all the best for 2013. I cannot believe that in a few days another year is upon us. How time flies. Ooops, I said that already, didn't I?
A dear friend of mine is director of an international organization for macular degeneration, the dreaded eye disease. My Mom had macular degeneration and I know the disease causes so much hardship. He wrote and sent out this poem today to give us all a little laugh. Enjoy, my friends and, again Merry Christmas! I promise to blog more in 2013 (ahhh, a New Year's resolution already).
A Blurry Night Before Christmas
by Dan Roberts
(with apologies to Clement Moore)
Twas the night before Christmas, when all through the house
Not a creature was stirring, not even a mouse.
My stocking was hung by the chimney with care,
But I ripped it right down when I tripped on the chair.
Then out on the lawn I heard such a clatter,
I rose from the floor to see what was the matter.
Approaching the window, I stuck my head through the sash,
Since I'd closed it before, it made quite a crash.
The moon on the breast of the new-fallen snow
Glittered brightly on the shards of glass below
Then, what to my squinting eyes should appear,
But a blurry little sleigh, and eight limping reindeer.
With a little old driver and a temper so quick,
I hoped against hope that it wasn't Saint Nick.
But that's who it was, and he gave me the blame,
As he whistled and shouted and called me by name!
"Hasn't anyone told you your eyesight needs fixin'?
Look what you've done to Donder and Blitzen!
To the top of the porch! To the top of the wall!
Let's get out of here quick before this guy kills us all!"
So up to the house-top the coursers they flew,
With the sleigh full of toys, and St Nicholas too.
As I dabbed at my head, and was turning around,
Down the chimney Saint Nicholas came with a bound.
He spoke not a word, but went straight to his work,
And filled my stocking, then turned with a jerk.
And covering one eye with a red-gloved hand,
Said, "Son, give yourself the gift of a vision exam!"
He sprang to his sleigh, to his team gave a whistle,
And away they all flew like the down of a thistle.
But I heard him exclaim, as he flew into the night,
"Merry Christmas to all, and to all smarter sight!"