Here are the pictures I promised of some of our Christmas decorations. Still having issues with my camera. I have decided to put it in to to get looked at after the first. Also just the other day we had a winter storm (rain and heavy winds), 2 of our trees that were lit with white lights blew out.

Will need to replaced them next year. Other than that hope everyone enjoys the pictures!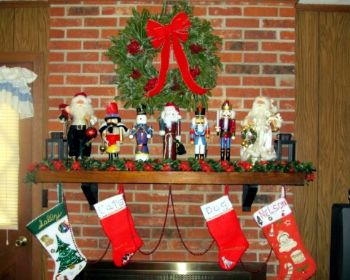 Our mantle. I collect nutcrackers and classic looking Santas. They are a few of each in every room.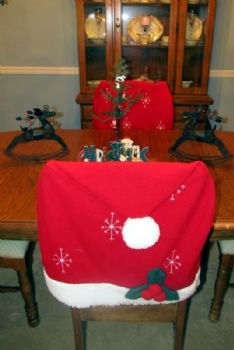 Dining table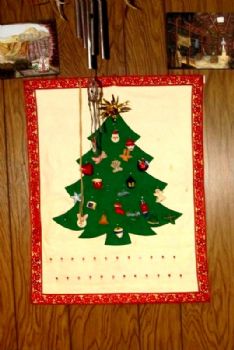 My husband's grandmother made this countdown calendar many years ago. And no, the wall is not crookled. It's just my picture taking skills.
Here is our grandson's favorite calendar. He enjoys moving the mouse.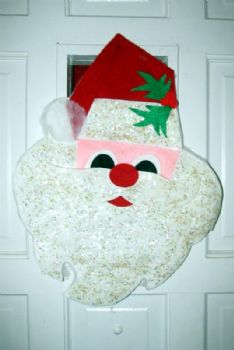 One of my many craft projects. I like giving out things like these as an extra treat for family and friends.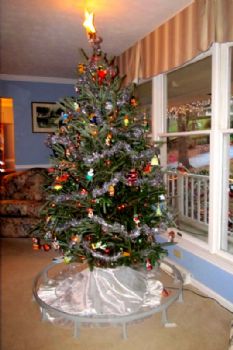 Our Disney tree complete with monorail. Our grandson was upset this year because his mommy wouldn't let him come over to decorate it. I promised him I would talk his mom into it next year. Boy, do I have my work cut out for me!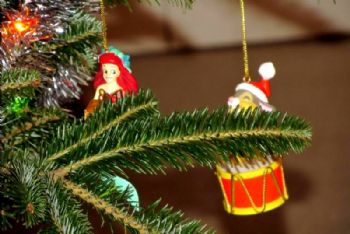 A few samples of the ornaments. We have different colored Disney bulbs on the tree as well but for some reason my camera isn't picking them up.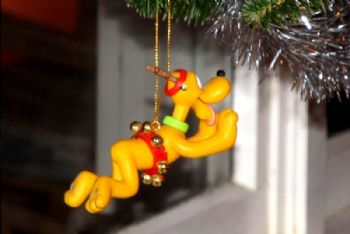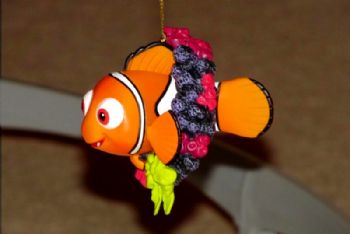 THE OUTSIDE: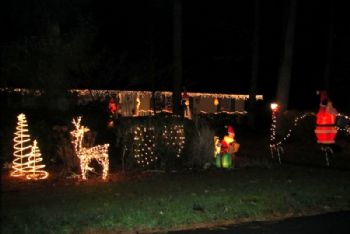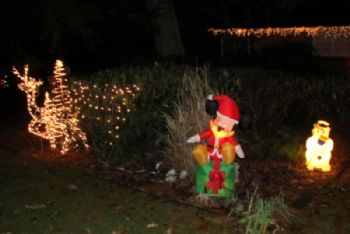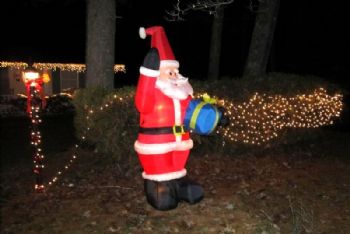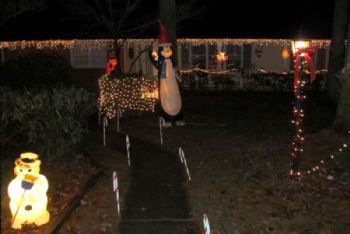 The tree behind the penguin is one of two that is usually lit from branch to branch with white lights. They are very pretty when lit.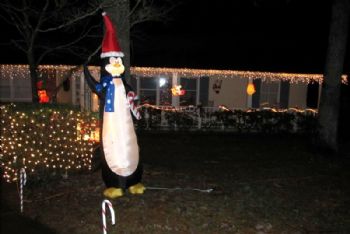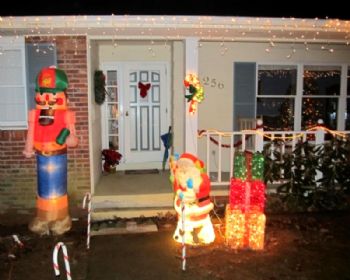 There are 2 windows to the left of the Toy Soldier that have candles in them but again my camera wasn't picking them up so I decided not to post.
I hope and pray all of my Spark friends have an amazing Christmas tomorrow. Enjoy! Have fun! Don't stress out about eating. We can pick right back up on Wednesday bright and early.

Just have a great time with family and friends. Merry Christmas!!!
Oh, and one more thing! I dropped 2 more pounds this week. I even weighed a day early. YAHOOWEE!! What a fantastic gift to myself!!