Monday, December 24, 2012
Thanks to ONEKIDSMOM and the snipping tool, I was finally able to post the report I tried to post earlier. Here's a chart of my weight from the time I reset my program in August of 2010 until present: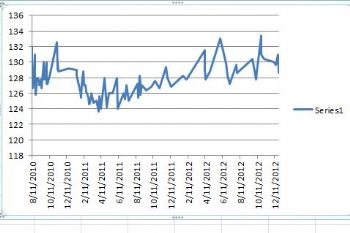 I shall return!! That is, to my weight of 2011!! Thanks, SparkPeople, for another amazing tool to analyze how we are maintaining!!