Sunday, December 23, 2012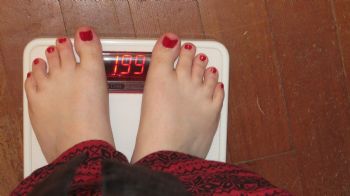 So: I have been waiting to write this blog for what has seemed like FOREVER!
I can proudly say:
I have lost 61 lbs
I am in ONEderland
I have lost 10 inches off my waist
And today when taking family pictures, I proudly stood in the front row!
I am so thrilled to be where I am today. It has taken a lot of hard work, and at times it seemed like I would never make progress, and even now I can barely believe it, but I have come SO far. Someone recently told me I'm a success story. That seems crazy to me because 1)I've ALWAYS wanted to be a success story and 2)I'm not there yet. But that doesn't mean that where I actually am isn't important! Because it is! It's huge! I am a SUCCESS right now, today, where I am. And I can't wait for all of the success in my future!
For the next 49 lbs I am GOING to lose (not need to, not want to, GOING to) I want to achieve more consistency. I got where I am with a lot of good-for-a-few-days-and-bad-fo
r-a-few-days weeks. I want to reach my goal confident that I can be consistent enough to do this for the rest of my life. Because there is no finish line at the end of this, there's only a road up a mountain to bigger and better things. No, it will never be easy, but it will be WORTH it!
BEFORE: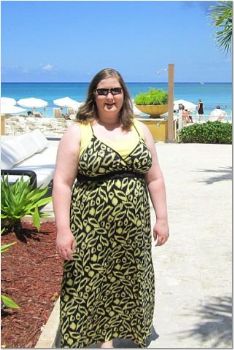 CURRENT: