Sunday, December 23, 2012
First of all, let's start with the 30 Day topic for today – How have you changed in the past 2 years?
Well, that's a hard question to answer, even for my husband, so I expanded it to 6 years, cause that's how long we've known each other. I won't go into details, but here is what he had to say:
~ Driving
~ Money management
~ Classroom management
~ Less confrontational
~ Healthy living
~ Photography
Speaking of photography, a project popped into my mind last year around this time. We were at my sister-in-law's sister's house and I saw something in their house that sparked my interest … It was their last name spelled out in photographed letters. I thought that would be awesome to recreate for myself and my own family, but I wanted to challenge myself to find the letters on my own. To be honest, I haven't gotten very far. In fact, the only letter I have so far is an"S", and its got some flowers in it so I'm not even sure if I want to use it. Where do these letters come from? Well, anything around you – park bench, traffic light, fence post, window, trees … See why it can be a challenge? Need a visual understanding? Here is my "S" with flowers in color, black & white, and sepia.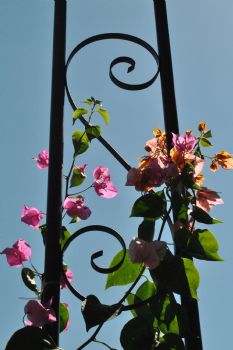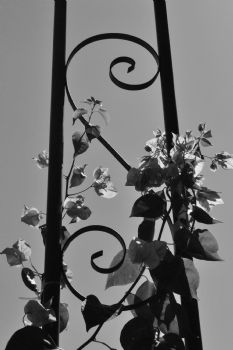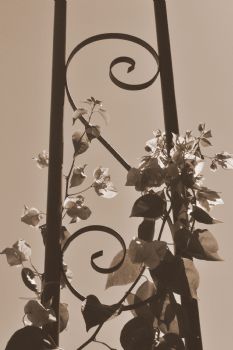 Now if only I could find 25 more letters – wait, make that like 51 or more cause I want to have duplicates of letters.