Saturday, December 22, 2012
Levi's mom, Amber, had my name for the Christmas drawing. This is a photo of the Levi blanket she had made for me. I love it.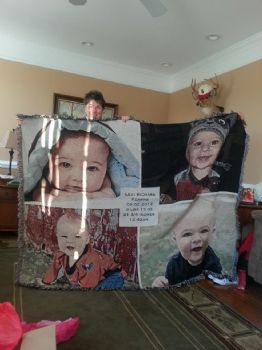 I folded it for this one photo to show and be next to me when I sit on the loveseat.