Saturday, December 22, 2012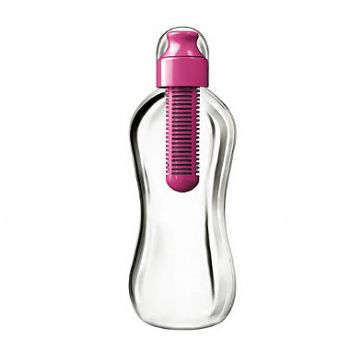 This is my new water bottle . It comes from Lakeland and has a built in water filter ( i am something of a diva in that i really do not like the taste of the tap water) and so far this seems to have made the water taste a little better for me . Part of the plan is that i fill it up everytime i have a drink of tea ( i love tea and drink far to much really ) Or at meal times .
I am determined to get to drinking the correct amount of water, and so far i have found that a bottle helps as i dont feel obliged to gulp down the glass but instead just sip it .
The filter lasts for an average of three months and are just over half the price of a new bottle ...It still works out cheaper for me than buying bottled water.
The weather has taken a dive for the worse and it has been raining for what seems like all night .. which makes Keiko a bit miserable as she hates rain and getting her fur wet.
This is her cuddled in her blankets after getting soaked.
Have a grand day all