Friday, December 21, 2012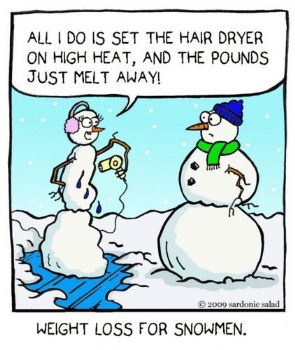 While i was wrapping parcels yesterday, i was thinking about my weight loss, and how easy it is for me to put weight on, but six times more difficult to take it off. Kenzie keeps on telling me he and i are going on a diet next year, but lets get the holidays over first, ( hmmm i have been on a healthy eating plan all this year as well)
So this little voice kept saying to me, ok you have holiday food, but why next year, why are you going to throw away the progress that you have made. You know this little voice was right.... I am NOT going to. The food that i place in my mouth is one of the only things that i get to control , and i have the choice whether i eat bad or good things. Just because one person in our family wants to eat and drink to excess i dont have to mirror this action.
So. how do i prevent myself from doing this...Well fortunately i have a plan
1) Use the beautiful veggies and fruit i have orderd and have them as nibbles
2) Make sure that i track all my food ( you never know i may find that i can have extras of certain things)
3) Remind myself i dont want to be insuline dependant , and only i can prevent this by the choices i make.
4) Keep busy crating things
5) smile
And this should work... i also plan on having a new water bottle.. the last one is dead, (Keiko borrowed it, she thinks water tastes better from that than her water dish) and topping my fluid intake up with healthy water.
Have a grand day all