First off let me say... THE COLOR RUN WAS AWESOME!!!! (composes herself)
and Secondly I DID IT!!!!! IT WAS FUN!!!! and if you ever want a run walk dance 5k with NO PRESSURE this is the one to do!!!!!!!!!!!!!
I was going to run and walk it.. but when i got there I didnt feel the runnning thing.. so Ipower walked and Danced thru the color!! I still did it in 45 minutes which is pretty much on pace for me (i timed myself lol just to see) but had a blast and was glad i finished!! that was the only goal.. not only did I finish I had energy to spare!! Totally loved it will do it again and Hubby said he will join me for the next ting i do either another color run or perhaps a mudder? hmmmm
So enjoy the pics because i had alot of fun!!
my packet the day before: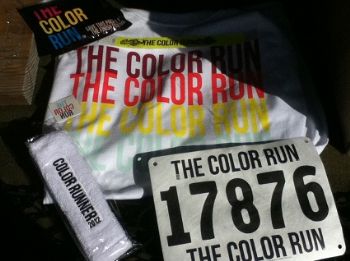 Me and the Runicorn!!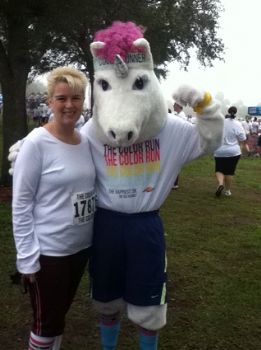 the Runicorns car lol to lead the waves :)
getting ready to get going :)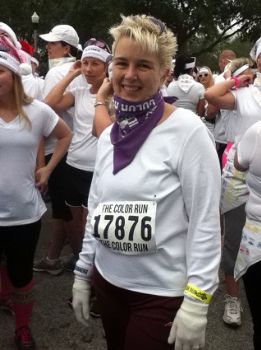 I did it !!!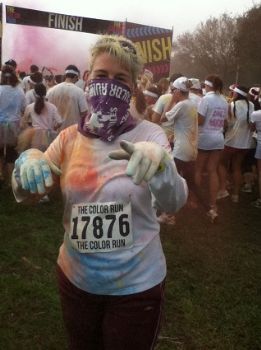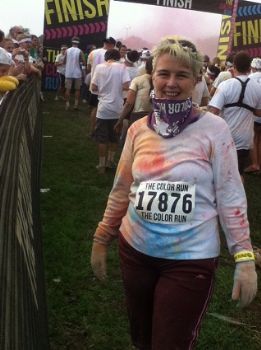 Do a little dancing by the water in St Pete's :)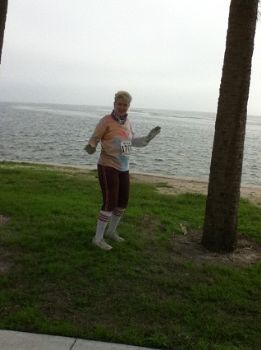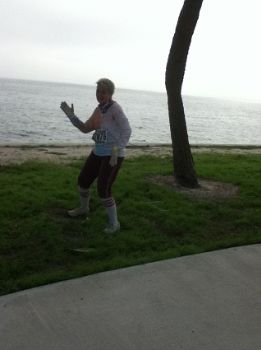 more close ups of the mess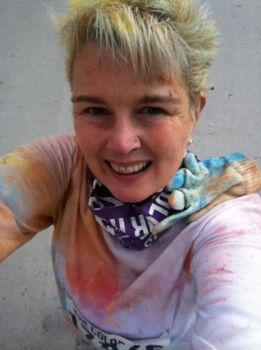 This is my photographer Dea (dad's friend) had such a blast and lots of laughs!!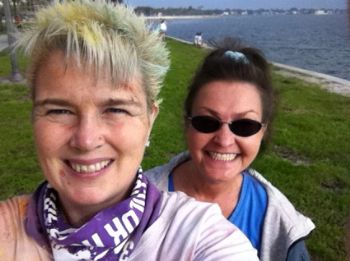 still dancing lol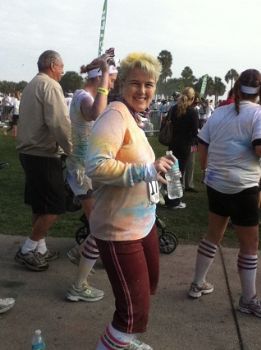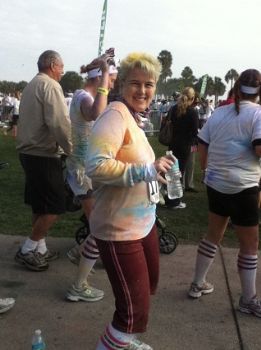 this says it all :D
this i the color festival at the very end of the race.. lol i was already blowing out blue i didnt need to be in the midle of this!! so pretty to watch!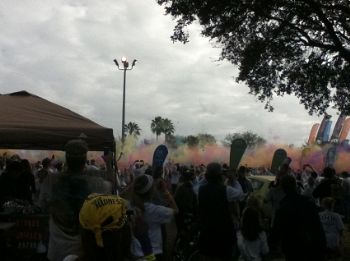 Colorful doggie :)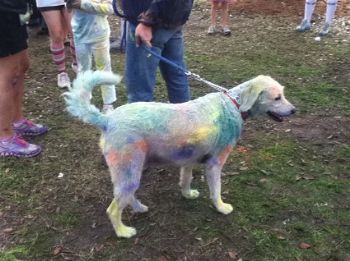 Remember I have come a long way i have so much more to accomplish this is just one step to many more... just when you think you cant... you can!!
The first 2 offical pictures the went on my phone to my husband and a few friends!!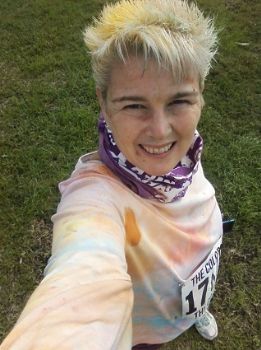 Hope you enjoyed this as much as I did!! miss you all! and this is what i came home to yesterday!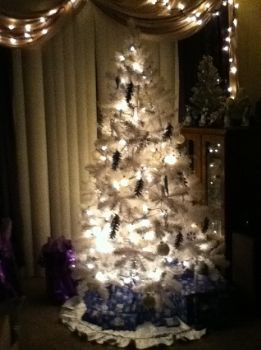 My husband bought us a white Christmas tree and decorated it and posted this on my face book and said "Merry Christmas! I hope you like your surpise. Thought you might like a true Christmas this year! "
I have the best guy in the world :) and friends that make my day brighter! love you all... Happy Holidays!