I'm Dreaming of a BROWN Christmas??? What?! (pics)
Thursday, December 20, 2012
Yesterday was absolutely, utterly disgusting. It was one of those days that leaves me scratching my head and looking around at my surroundings and questioning, "Why is it that I chose to live here?" I have lived in some beautiful places in my lifetime. I'm native to Texas, but I have also lived in Oklahoma, Kentucky, and Florida. Yesterday, we had one heck of a windstorm. Those are common in this region, but not so common in December. I live in an area where cotton is farmed all around the city; this is the season for harvesting those crops, and when they do, the topsoil gets loosened up. So, when we sustain winds at 52-66 miles an hour (yesterday's totals), the topsoils get stirred up and we get this: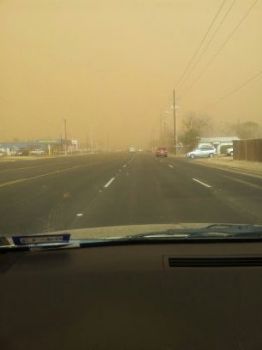 The visibility was so low.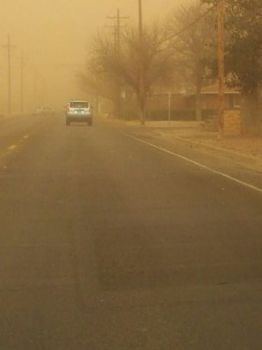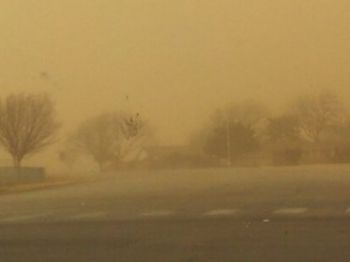 It was really dangerous. There was even a multi-car pile up on a main interstate involving appx 23 vehicles, with one fatality as I last heard.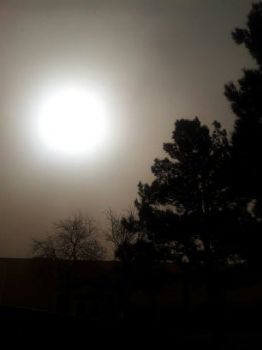 This one was my favorite. How often can you get a straight on photograph of the sun? But that's what this Texas red dirt does--powerful enough to cover up even the sun.
I really do love living here, despite highly unpredictable weather, and dry flat land. The people are what make living here so great. The population in this city is mostly friendly, compassionate, and considerate. So, with grit in my teeth, sand implanted in my skin, and dirt in my eyes, I will forge on and be thankful for my brown Christmas!