Thursday, December 20, 2012
This year I have lost over 20 lbs. though I haven't stuck to the weight loss efforts as much as I should have and I still have a long way to go. My motto for this coming year is A New Beginning.
This morning my husband and I took a half hour walk. I am getting more stamina now to walk at a good pace. We took our dog along with us. Zoey(A Chow/ Goldie mix) loves going too & she needs the exercise too, after all on her last vet check up she had hit 50 lbs.
I am including a current photo of myself in this blog. It was taken this morning by my husband. This is after a 20 lb. loss.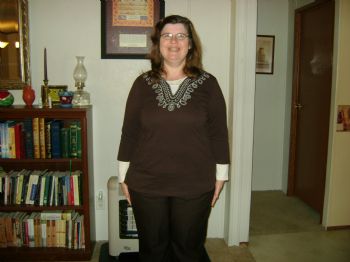 Til Next time