Monday, December 17, 2012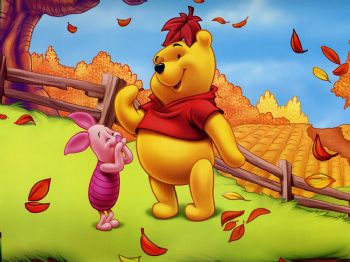 I think that my body and mind got muddled up with pooh bears... i like honey and sweet things.. i like hugs , i am not that keen on exercise , and i love the song about rumbleys in my tumbley... Yes i think i could have made a good Pooh bear. Although i am not yellow.... i do have a bright red tee shirt...
Seriously bears hibernate , i have that trait as well, and my mind still seems to want to store food to last me the winter long.
I love sewing and i can remember one of the first stuffed animals that i made was a pooh bear, i stitched his legs on back to front... ( sewing disaster) Luckily it was spotted easily enough when we turned him out the correct way and he ended up fine. ( i was about twelve at the time, however i still have moments like these even now)
I guess that my weight loss is like me trying to correct the mistakes that i make with my sewing.. ( sometimes the bad habits and errors that i make are easy to rectify...other times they seem to take an age.) The point is that in the end i will be able to correct them if i believe i can...
Maybe the time has come to make another pooh bear and sit him where i can see Him..
Have a wonderful Monday everyone...