Saturday, December 15, 2012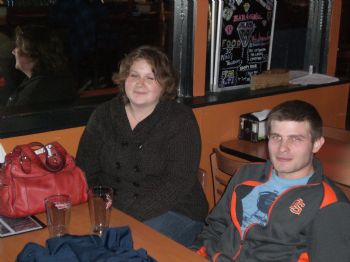 This is the photo.
I'm the one in the brown jacket. The guy sitting next to me is my good friend. I thought I looked good that night. Obviously, I did not. This photo is now used for their advertising. Oh joy.
This photo represents my shame and heartache for being obese. This is the person I never wanted to be. This person looks tired. I refuse to be her anymore. She does not do justice to the amazing person I am! I deserve better!