Saturday, December 15, 2012
Today is Day 350 on the 2012 Journey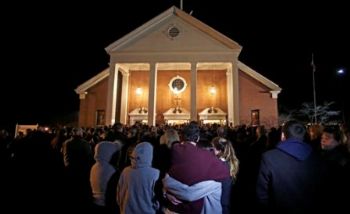 Good Morning Friends
Praying God will comfort the family and friends of those struck down at Sandy Hook Elementary School in Newtown, Connecticut. Our Nation mourns the loss of the innocent lives taken so suddenly in an act of terror.
Make It A Great Day, Everyday!
tinyurl.com/3up3qhm
Comfort One Another
Today's Scripture:Matthew 5:4 (New King James Version)
Blessed are those who mourn, For they shall be comforted.
Today's Inspirational Song
tinyurl.com/2f2khzl
Dedicated to the Family and Friends of those who were struck down in Sandy Hooks Elemetary School in Newtown, Connecticut
tinyurl.com/2f2khzl