Friday, December 14, 2012
I started this day looking at carolers but in view of the tragedy in Conn. I want to center on LIGHT...candles are a reminder to me that Jesus is the light in this world and today of all days, when it is so sad, so dark with sin, so hurting.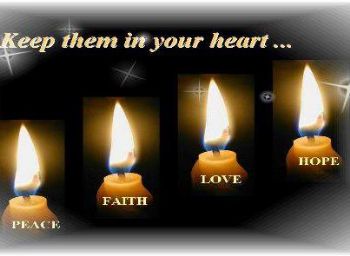 I want to share a candle of peace in heart and mind. I pray that we will each find light in the Lord to share with others in our lives that are seeing and feeling grief, sadness, darkness...light one candle and let your light shine for others today.