Stitching
Friday, December 14, 2012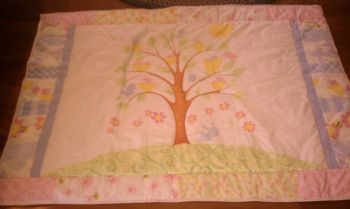 Whenever I'd worry or start to fear,
I did not complain or shed a tear.
I'd simply go to my sewing kit,
Take out my project and have a fit.
I'd pray and stitch, then stitch and pray
Sometimes in the morning, sometimes all day.
Now the year's over and you can see
the beauty that comes from consistency.