Thursday, December 13, 2012
It has been 16 days since I started my new journal. When I started the journal, I weighed 198 pounds and both my engagement ring and Aggie ring were too tight and therefore I had to leave them off and put them aside. I have not been that heavy since I was 37 weeks pregnant with my now 14 month old and before that it was about 4 years ago. Since starting the journal, I have lost 8 pounds (my official weigh in is tomorrow morning though...please note that I started my journal the Monday after Thanksgiving so some of that weight is water weight) and my rings are fitting better and not sitting in my jewelry box anymore. I am not sure if it is my new journal but something is working this time because I have never journaled for 16 days in a row via web or paper journal! I am just hopeing and praying I can make it through being at my dad's for several days before and after Christmas.
Sunday, I finished my 13th Half Marathon at the Dallas Marathon. Up until the Saturday before, I was unsure if I was even going to do the race because of not being able to get in the training miles I should have. After talking to my husband, sister in law and a good friend, I made the decision to go for it. I am glad I did because not only did I finish, I finished in 3:18 which is 22 minutes faster than the Cowtown I did last February and 33 minutes slower than my PR. The actual race went pretty well, especially since I was not able to train the way that I had hoped. I wish I could tell you that I ran a certain percentage of the race but I just listened to my body and ran and walked accordingly. However, I can say that I ran a lot more of the race than I thought I would. I am very thankful for those people who encouraged me to do it because I believe it gave me the "bug" again for running and racing.
With my babies before the race: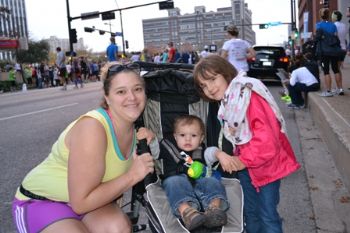 Only 13 more miles to go: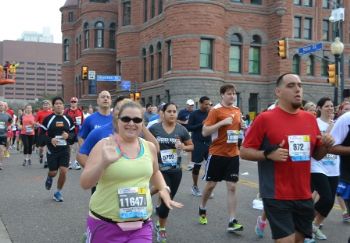 Just a few more steps to the finish: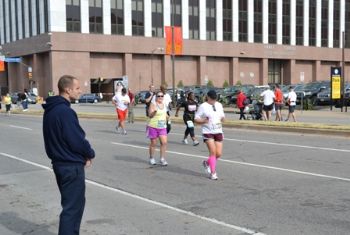 13th Half Marathon Finisher Medal in hand: