Thursday, December 13, 2012
It was a NICE get-a-way. My wife and I booked a couple of nights at the Harrison Hot Springs Resort - just the 2 of us. Sure, we let other people use the hotel as well, but as far as we were concerned, it was our time away. We used the time to talk together, study together, spend time together. The TV didn't go on at all. I didn't Spark for 2 days (well, . . . just a log-in each day).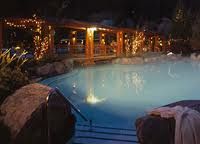 The snow stayed just out of reach a few hundred feet up from the valley floor. The heavy rains held off and we were cooled just a bit by the occasional sprinkle when we were in the outdoor pool. When we wanted to really heat up, we moved to the indoor Hot Tub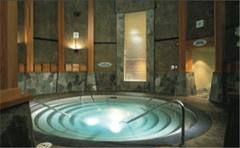 I didn't stay right on track as far as calories, but I didn't resort to all my old habits either. This was my reward week ;-).
Oh well, back to reality now. Back to tracking and exercising. I have to keep up the momentum. I have some more pounds to get rid of.