I am experiencing a MIX of emotions as I reflect on my races for 2012!
I am frustrated/embarrassed that my times are soooo SLOW and it is taking me FOREVER to get back where I was!!!!! BUT hey I am 65 lbs heavier than my "normal" weight.(trying to remain positive)
I feel some sense of accomplishment because I am 245 lbs trying to do something about my obesity!
I have completed 4 half marathons this year plus a few 15k/10k's! 3 of those half's in the last 5 weeks, criteria for the first level Half Fanatic, woot!
2012 Half results:
03/12-Dallas RnRhalf---- 3:24
11/12- DRC half--------3:09
11/12 Route 66 half----3:01
12/12 Metro PCS Dallas half --3:24
I have a lot work to do, but will get there if I stop with the excuses!!!!!!!!!!!!!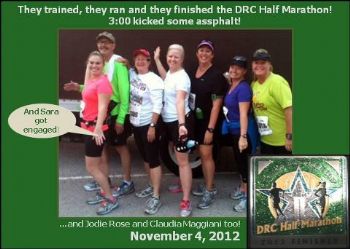 My awesome running group:). I'm in the black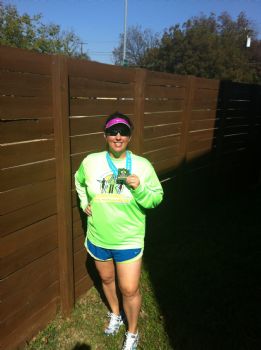 DRChalf Nov 4th 2012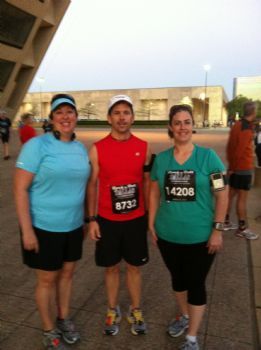 Dallas RnR half Mar 25, 2012 with JMERLAU & CMA444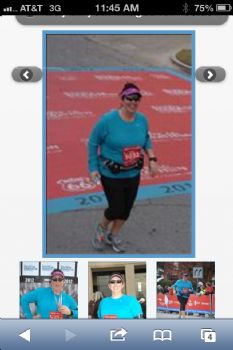 Route 66 half Nov, 18 2012
So where does that leave me????????????
2013 goals
1. ONEDERLAND
2. sub 3hr half
2013 Race schedule:
02.09.12- Hot chocolate 15k-registered
02.24.12- Cowtown half---
03.02.12- Margaret hill Trinity river 10k-registered
03.24.12- Dallas Rock N Roll half-registered----also my 36th birthday
04.28.12- OKC memorial half marathon
Thanks Sparkers for all your support and inspiration!!!