The last several days have been filled with some really great workouts.
Thursday - my new 40 lb Kettlebell and the latest copy of Triathlete magazine came in.. magazine had to wait, the Kettlebell was calling.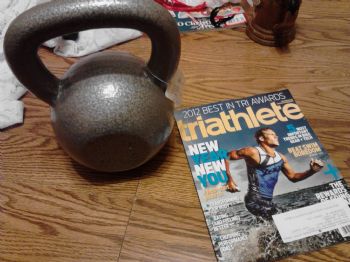 -Did some great alternating one handed swings, clean and jerks, and one legged rows then switched up to a 25lb bell to do some snatches.
Friday - Training session with trainer. huge workout that ended with me doing the entire stack on a squat row. - for those not familiar (it is called by many names) with this move, you basically get into a squat position pull the handles to your chest but only let it back about 1/2 to 3/4 so that you are always keeping tension on the handles. I was pretty tired so we only did one set of 8 reps at the max weight Then we finished up with leg presses where I did 300lbs at the end
Saturday
I was pretty well rested so I went back and did another workout, this time I hit the weights fresh and the results were surprising.
Squat Rows - maxed out the weight for 4 sets 10 reps at 97.5lbs
***Machine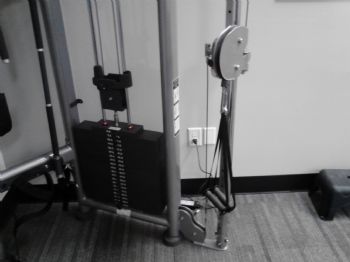 *** Whole stack - 97.5 lbs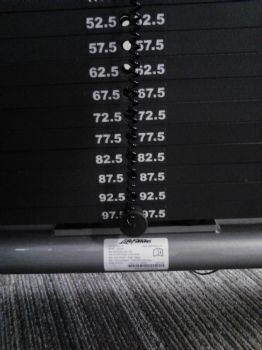 Then did leg presses - AMAZING!!
I started off at 250 for a warm up, then went to 350 for 10 reps, then maxed it out at 400 pounds 1 set of 8 reps then a second at 5 reps...That's right 400 lbs!! that is 15 lbs more than my heaviest body weight - I started my journey at 385lbs.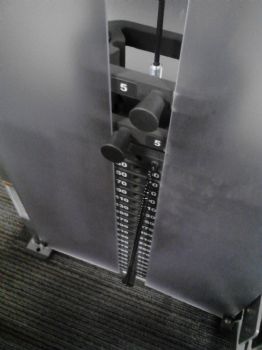 **390 Stack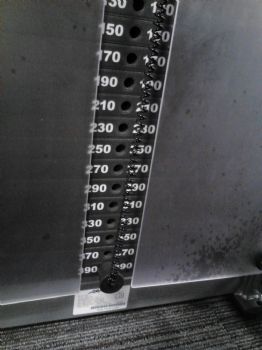 **Two 5lb add ons for 400lbs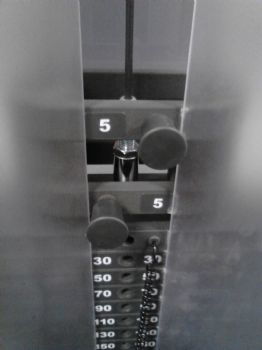 Then I moved on to tricep extensions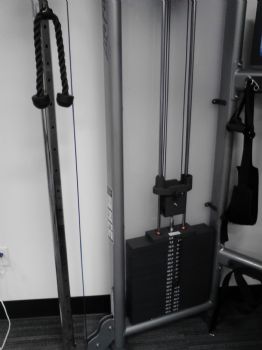 **67.5 lbs for 10 reps -best weight yet for triceps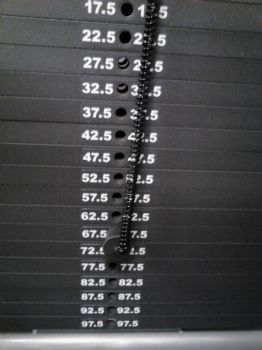 After a number of weighted core twists and weighted crunches I moved downstairs for jumprope intervals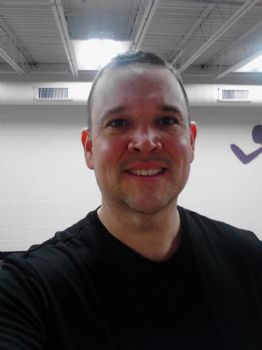 ***Used my interval timer on my IPod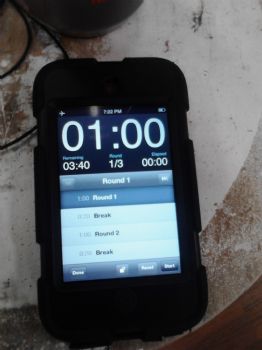 I brought a weighted jumprope that I bought when I was in New York. It has 1lb weighted handles with a speed rope. The control was fantastic and actually got to do several intervals without tripping on the rope... almost like I knew what I was doing.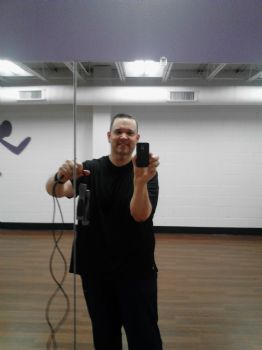 It has taken several years but I am finally beginning to feel about strength training like I have felt about running and triathlon. It used to be about as satisfying as flaming bamboo shoots under the fingernails. now I am really beginning to want to do it and I can feel changes happening. I am toning up, getting really strong, my arms are starting to show definition and best of all, what I do at the gym translates into benefits that I enjoy everyday.
People have also been noticing and asking if I have been losing more weight... boy I haven't heard that in a while. While I have not lost anything as of yet, I am starting to trim down and I actually think I am starting to look good.
This came to me this morning and I wanted to share it with you. When I was 385 pounds, I was socially invisible. Sad as it is, very few people take you seriously at that weight. I guess it is the societal norm. But I became empowered and finally took control.
I went from invisible to invincible. to do that I had to take the S out of invisible. S stands for self pity. to make the change I had to add NC which stands for NO COMPROMISE, then invisible becomes invincible.
It was when I quit feeling sorry for myself, making excuses for my condition, and determined in my heart to do something about it, something happened. When I took on an attitude of NO COMPROMISE, I went from invisible to invincible.
What no compromise means is NOT perfection but rather a 'come Hell or highwater' commitment. When I fall, I get up. When I binge, I brush it off and move on. When I fail, I encourage myself and move on. I will not compromise with things that will destroy my motivation and neither should you. I will always falter and mess up, that's part of being human but it was the unswerving dedication to keep going that got me this far.
I love my life and what I am doing.
I have the courage to start AND the will to finish.
My body IS my finishers medal.