Saturday, December 08, 2012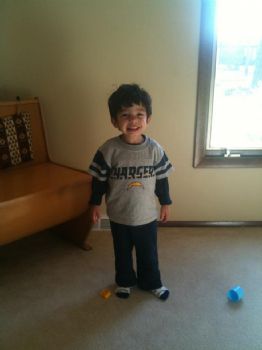 Baby Zai flies home to Los Angeles tomorrow, as now little boy Zai. The past 6 weeks saw him grow up so much. He is saying phrases and sentences.
His thinking and concepts are so amazing. Yes, we are proud great-grandparents and he is so well loved.