Saturday, December 08, 2012
You have to applaud American ingenuity. When faced with a challenging spelling task (and I will grant you, "dachshund" is a doozie), do we waste time referring to the dictionary? Nah! Everybody will know what this means: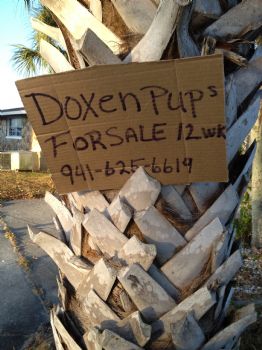 But would you buy a puppy from this guy?