Thursday, December 06, 2012
The BLC20 is over. I am starting a 4 week plateau buster plan. I'm not really plateauing but I have not had any progress for several weeks so I figured the plan with Spark Coach will get the scales moving again.
Here are my after pictures. I tried to add my before shots but I couldn't so you can check them out in my photos.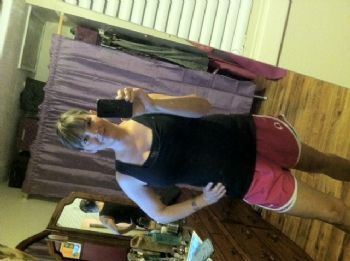 I only lost 5 pounds during the challenge but I feel like I succeeded. I have been trying to drop the pounds since May. I am 10 lbs down and having fun trying new workouts, sharing victories with my Midnight Mustangs BLC team. I will continue to track every day and follow my plan during Christmas time and the New Year. I'm looking forward to it!