Wedding Plans ,So far!
Thursday, December 06, 2012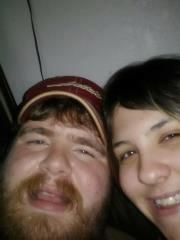 Shannon and I are getting married October 5,2013.He wants me in white dress with blue ribbon around waist

He will be in white tuxedo,blue vest,blue tie!Guys will be blue and girls will be green!My dad is going to walk me down aisle,I am hoping he and his new EVIL wife,she hates me

I HAVE A FEELING.,and his ex,my adopted mom agree to let my youngest sister,Bristol be the flower girl.She'll be 13 by wedding date.

Shannon is wonderful guy!I love him SOOO much!