It is a good distraction with the job hunt.

I heard from a recruiter yesterday that found my resume on Monster. The position is local and different. He said he would get back to me by noon today to let me know if the client was interested in me. It is 11:08, no word yet. Hard to get motivated for anything else.
It is not that this is the perfect job necessarily. It is just that some encouraging news would be great.

Anyway, I am home so I started to decorate a bit. I did more this morning and I like it.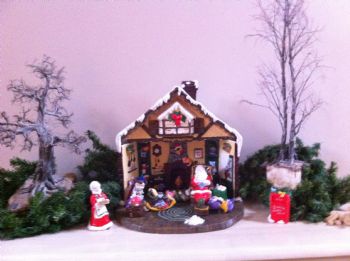 My man painted all of this during his undergrad years I think. I love it!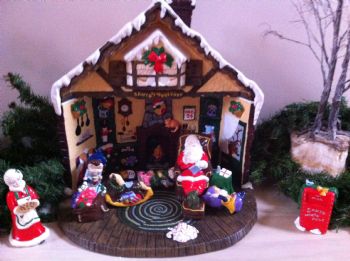 Cool huh?!? It make me happy to just brag on something he did so many years ago (before I knew him).
I love greenery.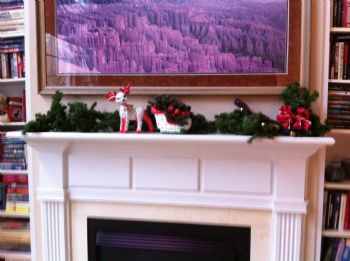 He painted these too.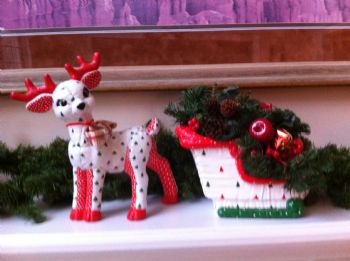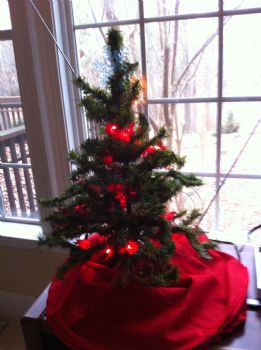 No real tree for us. It would be quite a challenge with the pups. I had this tree from 100 years ago it seems. It's something I suppose.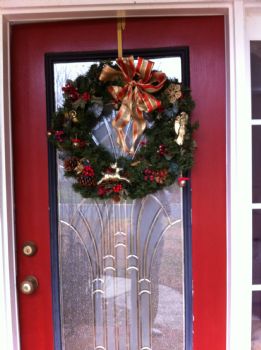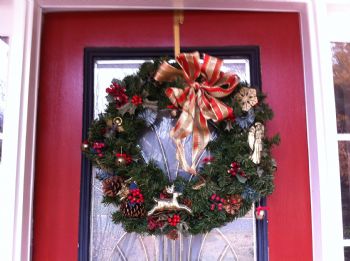 My man's BBF in the world made this forever ago. I never knew her. She passed over 10 years ago (drunk driver hit her). I just clean it up a bit and add a new bow.
Looks great doesn't it and how special.
I just love a cute snowman.
OK. No matter what I hear about the job, I am going to jump on the treadmill and either jog or walk on an incline of 4. Yes, I will. Yes, I will.
Thanks friends!
Oh, another adorable pics of my 'kids' of course.
At times Utah really like to be close and Sierra has no place to go. :)