Monday, December 03, 2012
It isn't everyday that I receive flowers so when the florist called to see if I was going to be home for a little while today so he could deliver flowers I was waiting excitedly to see who was sending me flowers. The flowers were just beautiful so I thought I would share them with you.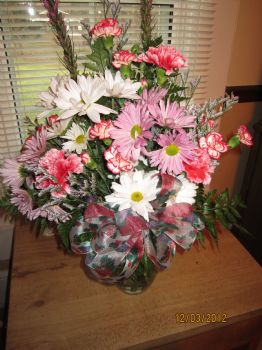 They are from my son, his wife and my two grandsons. This has been a whole weekend of celebrating the birthday and it isn't over yet. Tomorrow I will meet other friends for more of the same.
I am truly blessed.