Hi everyone,
We have been working on our bridge on our land
to be able to continue working on our cabin.
No pics of the bridge atm as it is just a big pipe that
we are pouring concrete around slowly I will do a blog
on it when we finish it. Then some more small jobs
came up and we have been working them and doing
well as before.
A counter top and sink for a day care to bring it up to code.
Before: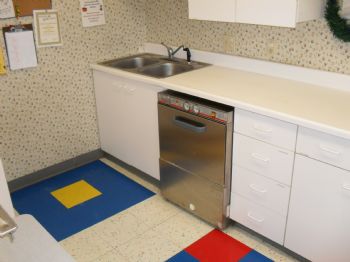 After :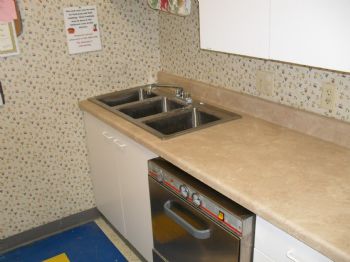 Keeping busy as always and wanted to drop by and say hi to
my teams and friends so...

HI
Day 229 of my CHIP (chiphealth.com) PLAN and all is going great? Yes .
I have not been following my routine as closely but am still maintaining or losing a small amount.
Day 36 Christmas goal (286 start) goal weight = 279 today 281
Spark People loss total pounds- 32 as of 10/29/12
Short Term goals :
Weight:
273 = 40 pounds down again ! ___reward = Movie New pair of jeans
263 (again to 50 pounds gone 20 to go ! )__ reward = Vacation !
I have worked out since my original goal of 50 was met and am much stronger now.. This goal will be so Awesome to reach!
262 (low in years)__ New pair of jeans and underwear/socks! Check that 2 New outfits!
259 __ Party ...!!!!!
255__New shirt
249 __ Vacation amusement park !
Vacation to Universal studios / Disney in Florida and visit my family there!!!
Mini goals:
Master kinect dance central .
Strength:
3 minute pushups test goal 150 (122 current)__ New pics for my sparkpage, and a movie out !
bench 300 pounds max out(240 current)__ Meal out!
curl 60 pounds each arm 10 times(40 now,60- 5 times)__ TBD ,meal out!
Pushups 5 reps 1 kid on back__ New Everlast shirt and shorts/joggers
Pushups 10 reps 1 kid on back__ Day off workout/and calories count
Pushups 5 reps 2 kids on back __ 3 days of rest from strength training!
Life is Great and God is Greater for Strength , my family
,children and Amazing wife , my spark friends , spark teams ,
many material and other blessing in my life and The ability to
get up period !! !!
To exercise with little to no pain most days! YES.

eating Healthy? YES.

calories eaten ? yesterday & CICO ? Do not Track foods on CHIPS !

3)exercise: Walk on treadmill . mall or outside minimum 1 mile?
Yesterday ~~ no
Today ~~ no
4) Workout or hike minimum 30 minutes?
Yesterday~~ no
Today ~~ did some work and some curls.
Cardio (10 minutes minimum) ?
Yesterday ~~ no
Today~~ no
4) blog for motivation? YES

5) read other blogs and posts for extra motivation ? Yes

6) weight loss-not required but nice to see- +/- -3 pounds
last weigh in 284 today 281
next weigh in 12/1/2012
last weekly loss/gain checked 10/16/12 +/- - 3 pounds
monthly loss/gain 10/4/12 to 12/3/12 +/- - 9 pounds
After CHIP weight (294) +/- - 13 pounds
I am happy to continue to work towards taking the weight off


Did I get 7 hours of sleep last night? 7 YES.

for reading my blog !
Have a


DAY !