Monday, December 03, 2012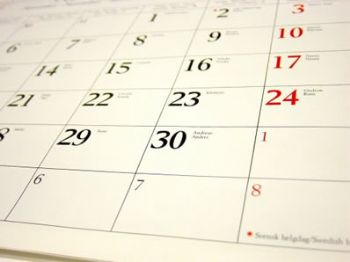 Everyone knows you should exercise as much as you can, but sometimes people do it too much. Lifting weights, for example, should NOT be done everyday. This is because when lifting weights properly you are depleting your muscles of oxygen and tearing the muscle fibers. In order to repair the tears, your body needs time. Usually about a day. The two above reasons are why your muscles are sore. Also, when lifting weights usually you should start at a weight that isn't too easy or too hard. Your muscles should be fatigued by the 12th rep. One set of 12 is the recommended amout. Increasing weight and doing fewer reps and vice versa should only be tried after you have gotten to know your body well. Cardiac exercise can/should be done everyday. However, you should be able to carry on a conversation while exercising- if you can't you aren't in your calorie burning zone. Usually a 5 min warm-up and cool down period are advised to limit cramping. The best cardiac work-outs are at least 30-45 mins. This burns calories, builds muscles, and keeps your heart rate steady/up for a good period of time to increase cardiac health. SO that's today's rant!

Don't give up! You'll get there!